We are lucky you
found
The Raleigh Kids' Directory





Spring and Summer Camp activities coming your way in our April/May Issue.
We are a full color publication serving the Raleigh/Durham area and surrounding counties. We specifically cater to locals and newcomers by delivering information on local businesses, news, and events.
#Raleigh #partyvenue #NorthRaleigh #Raleighmoms #Kidsparty #Triangle #RDUkids #Activitiesforkids #Partypackages #Raleighkidsdirectory #kidscafe
Another Beautiful Day in North Carolina
How Did You Find Us ?
In the Raleigh Kids Directory!
Shop With Us!
Adorable & Affordable Kids' Clothes
Thank You for Stopping by the Raleigh Kids Directory!
FAMILY LIVING
Tips for Keeping Baby Safe and Happy in the Car
(StatePoint) When it comes to car travel, families know that keeping baby safe and happy is essential, and understanding the latest expert recommendations is one of the best ways to help keep children as safe as possible.
The American Academy of Pediatrics (AAP) recently updated its recommendation on how long children should ride in rear-facing car seats. The AAP removed the age guideline of 2 years old and now advises parents that all infants and toddlers should ride in a rear-facing car safety seat as long as possible until reaching the maximum rear-facing height or weight restrictions set by their car seat manufacturer, which for many children is well past the age of 2.
As children grow older and more curious, it can be trying at times to keep them rear-facing in their car seat. Here are some helpful tips to keep children happily rear-facing and to make car rides fun and enjoyable for all:
• Sing-along songs: It can be difficult to calm a baby from the front seat when traveling without another adult in the car. But the next best thing to seeing a parent's face is hearing his or her voice. Sing lullabies or even your favorite song of the moment to soothe your baby.
• Control the temperature: Your car's temperature can truly make or break an outing with your baby. Before strapping your little one into his or her car seat, turn on the air conditioning to cool the back seat or the heat to warm it up so that the car reaches a comfortable temperature sooner.
• Find the right car seat: There are several car seats available to keep children riding rear-facing longer. For example, Graco Extend2Fit car seats feature a built-in extension panel to provide extra legroom rear-facing. The extension panel is included on nine models, seven of which accommodate children up to 50 pounds, rear-facing. To learn more about these car seats, visit gracobaby.com.
• Play a game: Car games, like "I Spy," are easy to learn and perfect for keeping rear-facing toddlers entertained. All passengers can play this interactive game and take turns picking out the mystery item for others to guess.
A smooth car ride is precious to parents, and, with these tips, you'll be able to keep babies and toddlers safe and happy during every outing.
PHOTO SOURCE:
PHOTO CAPTION: Infants and toddlers should ride in rear-facing car seats as long as possible.
Science Made Magical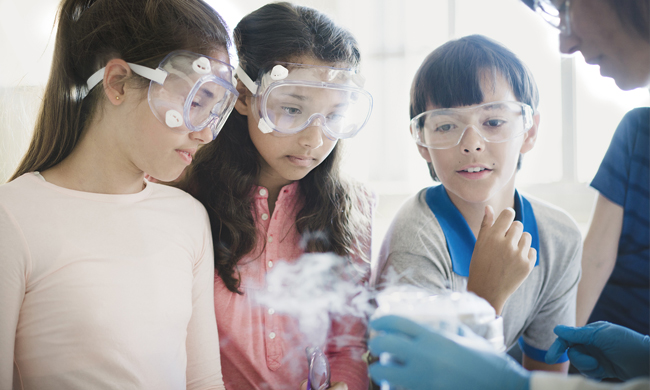 (Family Features) When you see something you can't explain, it can be easy to mistake those moments for magic, such as a balloon floating into the sky or water disappearing from a surface right before your eyes. However, the truth is these moments aren't magic but scienceat play. Observing the laws of physics or chemistry can, at first glance, seem too fantastical to be explained, but science can explain a lot.
These moments serving as creative ways to engage kids in science, technology, engineering and mathematics (STEM) learning may be one of the best tricks of them all. STEM touches many aspects of daily lives, and finding the connections between the classroom and the "magical" STEM moments of day-to-day life can inspire children and pique their interests in these topics.
Consider these simple tricks that help convey the "magic" of science:
Rubber Pencil
By holding an ordinary pencil by the eraser between your thumb and index finger then shaking it at just the right speed, it appears to become made of bendable rubber instead of wood. However, it's simply an optical illusion. The effect is due to visual persistence, which occurs when many different images blend into a single image in the human mind. This is the same reason people can see a rapid sequence of changing images and recognize it as a movie.
Vanishing Water
There is a popular magic trick in which a magician takes an ordinary looking cup, pours water into it and, after a series of gestures, appears to make the water disappear. The viewer is surprised when the cup is flipped over and no water drips out, as if it has vanished into thin air. The science and answer to this mystery is a substance called sodium polyacrylate. This is a "hygroscopic" substance, which means that it acts like a sponge and absorbs water almost instantly. When the cup is lined with this substance, any water that meets it forms a mixture that is a solid gel. Unassuming audiences think the water has suddenly disappeared, when in fact the mixture is simply stuck to the base of the cup.
Ventriloquism
The art of talking with the tongue and not moving the mouth or face is called ventriloquism. When a skilled ventriloquist does this sitting beside a puppet that has a moving mouth, the human brain is tricked into thinking the puppet has come to life and is speaking to the audience. It works because humans use their eyes to find sound sources. The area of the brain that processes sounds entering the ears also appears to process stimulus entering the eyes, providing a novel explanation for why many viewers believe ventriloquists have thrown their voices to the mouths of their puppets.
Knowing how the magic works doesn't necessarily make these tricks any less fun, and these simple tricks help teach children how STEM plays a role in everything, including fun and games. Another way to encourage children with STEM at an early age is encouraging them to participate in a program such as ExploraVision, the only STEM-related competition of its kind. It allows kids of all ages to create ideas for new technological innovations in response to current real-world issues. Participants work on their projects to supplement their science education, while also developing problem-solving, analytical and collaboration skills.
Parents and students can learn more about the competition and how to enter, and teachers can find free tips for engaging students, at exploravision.org.
Photo courtesy of Getty Images
SOURCE:
Toshiba
#Raleighmoms #Carymoms #NCmoms #Apexmoms #Raleighkids #Raleighkidsdirectory #Garner #HollySprings #ChapelHill #Durham #Wakeforest #Kids #Education
Stopping by Harris Teeter or Food Lion Today ?
Pick Up a Free Copy of The Raleigh Kids Directory
Promote Your Summer Camp in the Raleigh Kids' Directory
Contact us for details: Theraleighkidsdirectory@gmail.com
Help Pets Ward Off Winter Risks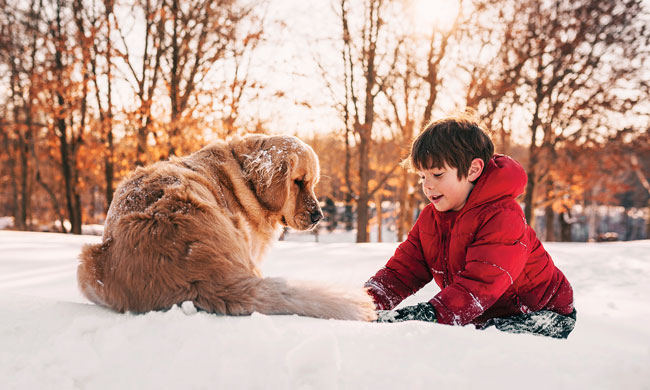 (Family Features) When temperatures drop, humans know to bundle up and avoid excess time outdoors. The same approach should be taken when it comes to pets. They may be covered by cozy fur coats, but not all of those coats are created equally.
"Hypothermia is a real danger for pets in the wintertime, and despite pets' natural fur coats, it doesn't take long for hypothermia to set in and cause serious problems," said Jennifer Freeman, DVM, PetSmart's resident veterinarian and pet care expert.
Freeman recommends keeping an eye out for the initial signs of hypothermia, such as skin that's cold to the touch, pale skin and gums, intense shivering and lethargy. In addition, she offers these tips to help protect your pet from a blustery winter:
Outdoor access: Limit walks in extreme cold weather and monitor your pet's behavior for signs of stress or discomfort. Never leave a pet outside during a winter storm. Do not let your dog off its leash after snowfall. Snow masks familiar scents and your pet may become lost and disoriented.
Chemical hazards: Snow-melting products like deicers, antifreeze and salt can cause skin irritations and, if ingested, can be fatal. If you live in an area where these products are used, it's important to thoroughly rinse your pet's paws and belly after a walk.
Adding extra layers: If your pet is small and short-haired, he or she is likely sensitive to the cold. The same goes for older pets and those that may be frail or ill. You can't take your pet's temperature by touching its nose, but a shivering body means he or she needs a sweater. Larger and long-haired pets can usually tolerate cold weather for longer periods of time, and even though you might bundle up, your pet has a long, thick coat prepared for long winter walks. Just remember paws get cold and sharp objects may be hiding under the powder - consider putting booties on your pet's paws for added comfort.
Skin-saving solutions: Many pets get dry skin during the winter season. When they do need a bath, try using a pet-friendly moisturizing shampoo to help keep their skin healthy and pH-balanced.
In addition, a pet emergency preparedness kit should be packed and contain the supplies needed to help keep your pet fed, warm and secure in the event of emergency conditions such as blizzards and extreme cold weather. Items like a sweater, insulated vest, paw booties or wax, pet-safe ice melt and a heated bed or pad can all help head off risks associated with cold weather.
Emergencies can also create circumstances for pets to become separated from their families. In addition to ensuring your pet is wearing a tag with your cell phone number along with microchipping and registering him or her with current contact information, also tuck a copy of your pet's vaccination and medical records, veterinary contact information and a current photo of your pet in your emergency kit.
Keeping your pet well-fed through an emergency also requires advanced planning. Store a one-week supply of food in a waterproof container, along with bottled water, portable bowls, a manual can opener (if your pet eats canned food) and a list of feeding routines and behavioral considerations in case someone else must take over care.
Also be sure to gather any other care items your pet may require, such as puppy pads, waste bags, litter box supplies and calming spray.
Find more advice for keeping your pet safe this winter at PetSmart.com.
Photo courtesy of Getty Images
SOURCE:
PetSmart
Kick Off the New Year with 8 Better-for-You Recipes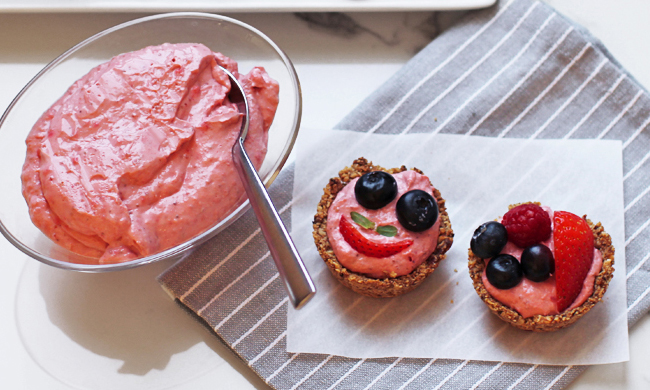 (Family Features) A commitment to eating better-for-you foods and living a healthier lifestyle in the new year doesn't need to break the bank.
To help achieve a more nutritious routine without blowing your budget, consider a one-stop shop like ALDI for high-quality, affordable ingredients to incorporate into better-for-you recipes. Plus, it carries the foods and ingredients to fit nearly any dietary lifestyle and budget – including a wide variety of options for plant-based, dairy-free and gluten-free diets.
Start the year with a clean slate and make practical, better-for-you eating goals with these recipes for main courses, sides, desserts and kid-friendly meals and snacks. Find more nutritious eating solutions and recipes at ALDI.us.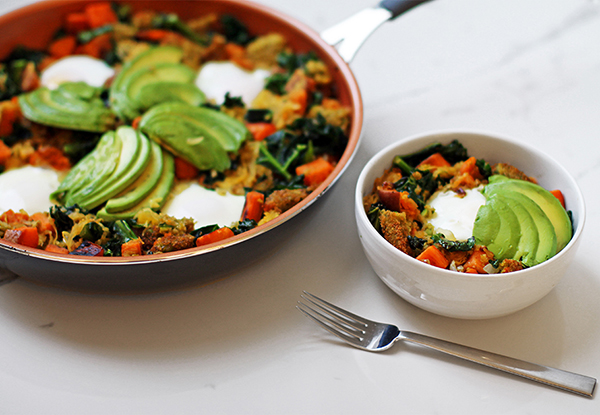 Harvest Breakfast Skillet – This hearty meal can be enjoyed any time of day. Combining fresh vegetables, eggs and sweet potatoes with diced quinoa crunch veggie burgers, this skillet puts a new spin on breakfast for dinner.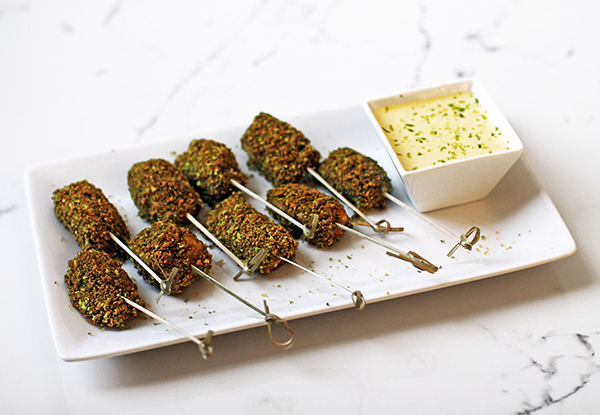 Crunchy Fish Bites – For a kid-friendly dish adults can enjoy as well, these crunchy fish bites feature breaded tilapia with a flavorful mustard-yogurt sauce that can win over nearly any crowd – including picky eaters.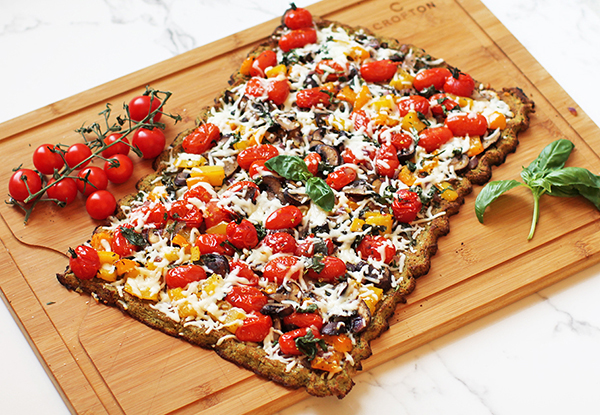 Cauliflower-Quinoa Pizza – With the right ingredients, even pizza can help you attain your health goals in the new year. To create a healthier pizza option the whole family can enjoy, swap out the standard crust for a cauliflower-based version to cut down on carbs without sacrificing flavor.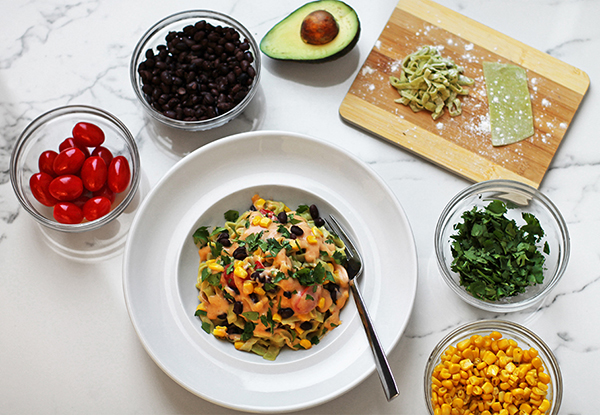 Fresh Avocado Pasta – This pasta requires just four ingredients along with an easy-to-make, creamy sauce perfect for the entire family to enjoy. Avocado lends a colorful hue to this kid-friendly main course.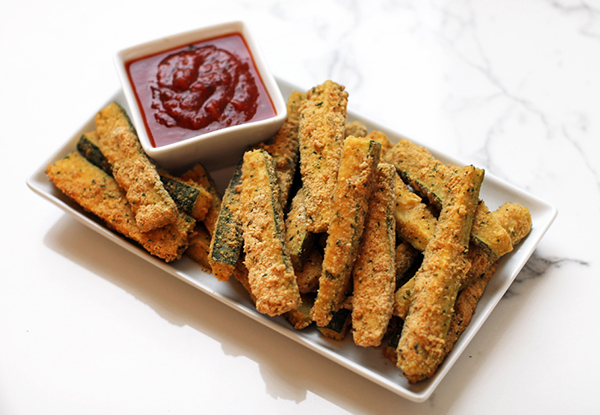 Oven-Baked Zucchini Fries – Skip the fried snacks and go for this better-for-you version of breaded veggies. A simple breading and just 15 minutes in the oven put a crunchy, guilt-free, crispy side dish on the table.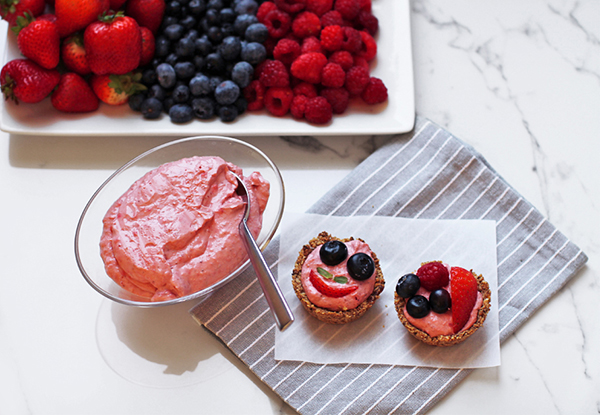 Soft-Baked Granola Cups – Topped with a dollop of strawberry yogurt and fresh berries, these granola cups are ideal for breakfast or as an after-school snack. They're perfect to make ahead of time – just store the premade cups in an airtight container and add toppings before serving. Fun tip: Let your child decorate his or her own cups.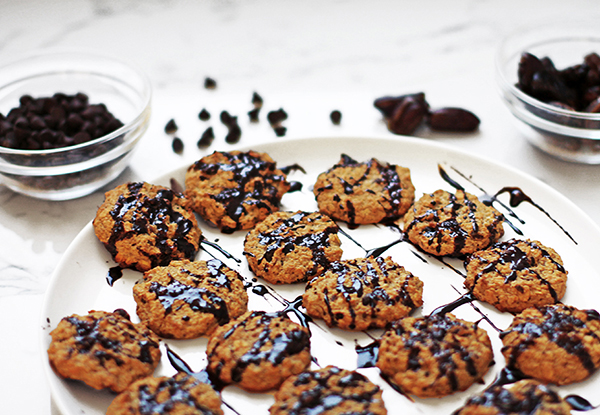 Cocoa Mocha Oatmeal Cookies – A mocha drizzle makes these oatmeal cookies stand out among healthier dessert options. After 15 minutes in the oven, you're left with a delightful treat that doesn't send your diet down the drain.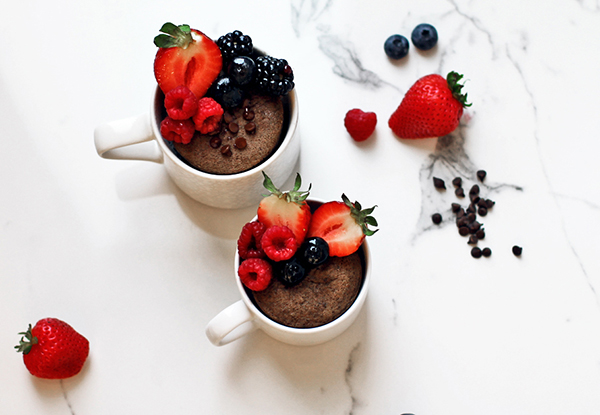 Chocolate Mug Cake – A better-for-you dessert, these miniature cakes made in mugs can be on the table in just 3 1/2 minutes. Simply combine a short list of ingredients, mix in your microwave-safe mug and pop it in the microwave for a quick, chocolaty snack.
Welcome to the Raleigh Kids Directory. We simplify the search for families to connect with local businesses by including all area services in one full color publication. Our publication caters to educational resources, camps, sports, child related activities, pampering for mom, and dads, and family events.
Contact us for more information: (919)945-6135 or TheRaleighkidsdirectory@gmail.com
KID YOU'LL MOVE MOUNTAINS
-DR SEUSS
Ready, Set, Go!
We have a Family Challenge for You:
Stroll Down
3 Popular Eating Plans You'll See in the New Year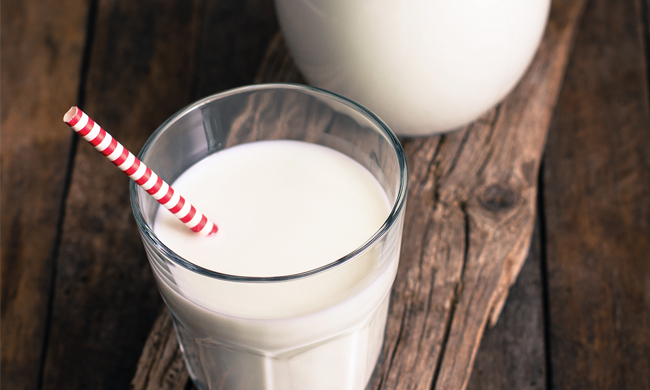 (Family Features) If you're thinking about revamping how you eat in the new year, you might want to think twice about the trendy dairy-free plans that crop up on your social media feed – as they could leave you missing out on nutrients you need.
Three of the most popular and health-promoting eating plans of the moment – the Mediterranean Diet, Dietary Approaches to Stop Hypertension (DASH) Diet and Flexitarian Diet – all include dairy milk as an important component, and according to a study in the "Journal of the American Dietetic Association," it's hard to get nutrients you need without it.
New research also suggests adding an extra serving of dairy to the Mediterranean Diet makes it even more nutritious, boosting amounts of calcium, vitamin D and potassium without exceeding recommendations for nutrients to limit, like saturated fat and sodium, according to a study published in "The Journal of the American College of Nutrition." A second new study found not only does incorporating more dairy improve the quality of the diet, it benefits health, as well – specifically improving blood pressure and levels of good cholesterol (HDL) compared to a standard low-fat diet, according to research in "The American Journal of Clinical Nutrition." While the Mediterranean Diet typically includes around two servings of dairy a day, these studies built in 3-4.
The DASH Diet, long known for its positive effects on heart health, includes three servings of low-fat or fat-free dairy per day. Good news for fans of whole milk: it may be just as effective when it includes full-fat dairy, too, according to recent research in "The American Journal of Clinical Nutrition." Researchers found a DASH diet that included whole milk and other full-fat dairy products lowered blood pressure just as much as the traditional version.
As a high-quality, complete protein, dairy milk is also an important part of the Flexitarian Diet, which encourages more plants and less meat. Many plant-based proteins are incomplete, which means they don't provide some of the building blocks your body needs. Dairy milk is also an important source of calcium, as substituting milk with non-dairy calcium sources like fortified soy milk or leafy greens can lead to gaps in other key nutrients such as protein, vitamin D, phosphorus, riboflavin, potassium, magnesium, vitamin A and vitamin B12, according to a study in the journal "Nutrition Research."
Instead of eating in a way that could leave you at risk of nutrient deficiencies, opt for a more balanced approach to the new year and consider a plan that includes dairy milk. Visit MilkLife.com for more information and milk-inspired recipes.
Photo courtesy of Getty Images
SOURCE:
MilkPEP
STEM at Play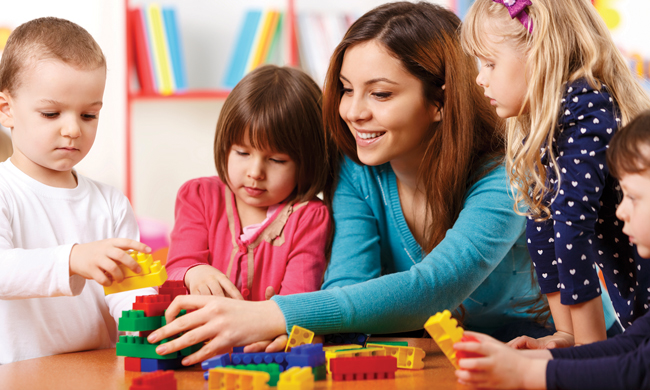 (Family Features) When children play, they often learn. Not only can playtime improve behavior and concentration, but it helps children explore with their imaginations. Both free play and adult-guided play allow kids to learn right from wrong, how to share and gain awareness of others' feelings.
Aside from neurological benefits, the power of play can also improve both long-term and short-term health. There's evidence that active children grow into active adults, thus decreasing their risk of heart disease and other scourges of sedentary lifestyles. Apart from these physical and emotional benefits, what some parents may not realize is that when playing, kids apply STEM (science, technology, engineering and math) principles, whether it's playing with blocks, building a fort or kicking a soccer ball with their friends, kids at play are "playing" with STEM.
While parents may feel they need to "introduce" their children to science, they've likely already started to understand it through everyday life and may even have a strong affinity for it. In fact, a report released by The Center for Childhood Creativity found kids are capable of developing complex STEM skills before they are even verbal. Knowing these skills are constantly developing, play time can be a fun way for parents to point out the science that makes things work.
Stacking up math and science skills. Plastic building blocks are a classic for a reason; they give kids the opportunity to build a dream home, a castle, a car – the list goes on. By asking your child to build a house, person or monster, you are simultaneously introducing him or her to concepts such as balance, pivots and other mathematical and scientific theories. Another fun lesson you can bring to the set is using building blocks to practice addition, subtraction and multiplication skills. For example, a 4-by-2 brick has eight studs on the top, while an 8-by-6 brick has 48 studs. Help your kids make the connection by using the blocks to teach them how to build a better sense of numbers.
Spring into action. Another classic toy that you may not have realized involves science is a metal spring toy. Generations of children have watched the bendable springs "walk" down the stairs in amazement. Challenge your child to explore and see at which angle the spring toy can "walk" the fastest. Make it even more fun by creating an obstacle course with books and other objects that may affect the trajectory to incorporate principles of physics and engineering. If your child is older, you can even use the toy to teach the basics of forces and waves by stretching it out then releasing it.
Having your children play with science doesn't have to involve test tubes and calculators; instead, you can harness the natural learning habits of your child. If you are looking for other ways to make learning fun, a program like ExploraVision can help. This K-12 STEM contest allows kids of all ages to create ideas for new technological innovations in response to real-world issues. Participants work on their projects to supplement their science education while also developing problem-solving, analytical and collaboration skills.
To learn more about the competition and how to enter, and for teachers to find free tips for engaging students, visit exploravision.org.
Photo courtesy of Getty Images
SOURCE:
Toshiba
Combatting Cold and Flu Season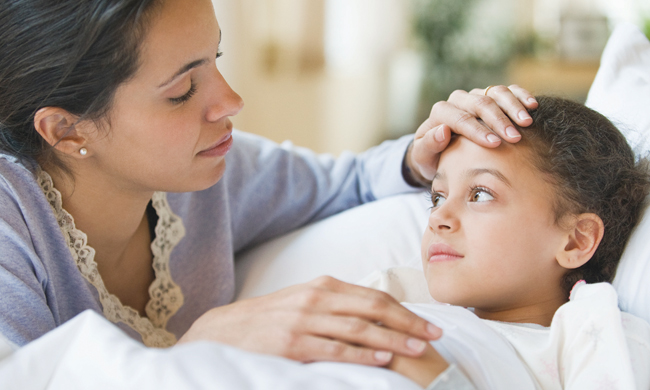 (Family Features) When temperatures drop, the risk for illness, such as colds and the flu, rises. Each year, millions of Americans suffer from symptoms ranging from coughing, sneezing and congestion to aches, fevers and vomiting that can leave them feeling less than 100 percent.
While you may not be able to avoid illness entirely, you can take steps to protect yourself from the common cold and more serious bugs like the flu.
This cold and flu season, keep essentials on-hand from thermometers that can help you diagnose a fever quickly to humidifiers and heated blankets that can potentially help shorten your recovery time.
If cold or flu viruses happen to strike you or a family member this winter, it's important to consult a medical professional with any health-related questions. Find more tips for fighting illness at eLivingToday.com.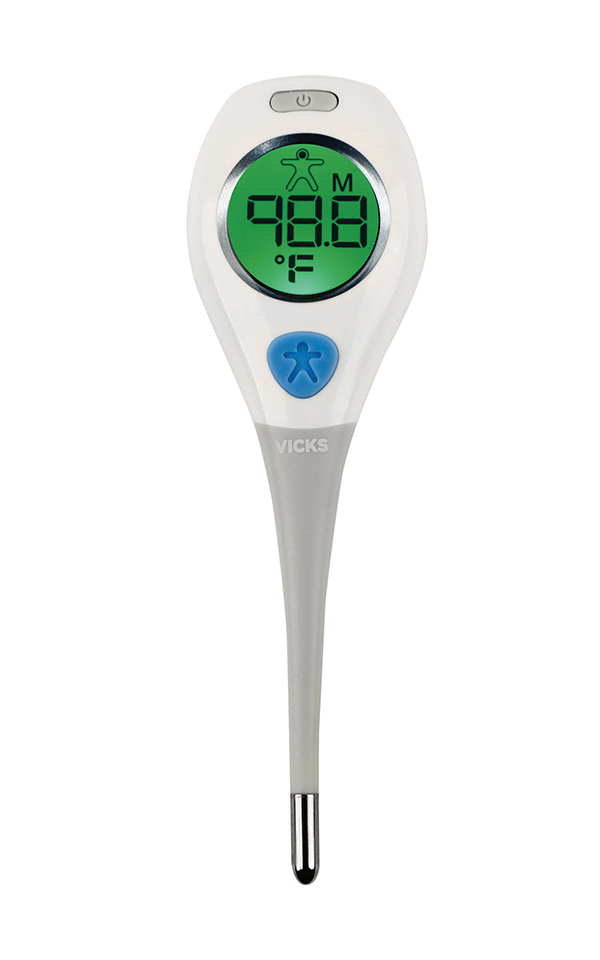 Easy, Accurate Temperature Readings
Many parents place speed, accuracy and ease-of-use at the top of their list when choosing the ideal thermometer. Consider the Vicks RapidRead Digital Thermometer, which consistently delivers a professionally accurate temperature reading in Fahrenheit or Celsius in only two seconds. To help interpret fever, the Precision InSight feature provides site-specific, color-coded guidance, since temperatures register differently between oral, rectal or underarm readings. Find more information at VicksThermometers.com.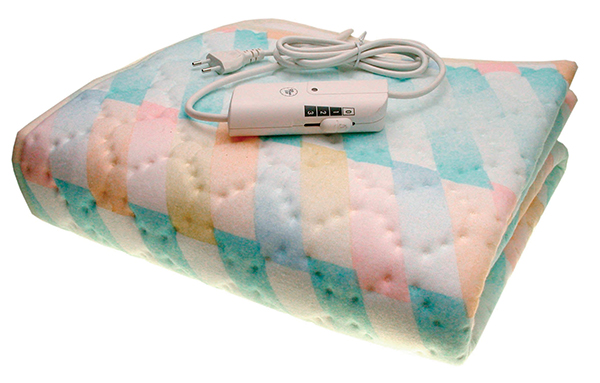 A Warm, Comfortable Night's Sleep
Sleep is essential for letting your body recover, especially when you're feeling under the weather. A heated blanket or mattress pad can provide natural pain relief and help to relax sore muscles, ease tension, promote blood flow and increase body temperature to help fight fevers that often accompany colds and the flu. Often washer- and dryer-safe, featuring variable temperature settings and available in a variety of sizes to fit nearly any bed, a heated blanket can help you get a good night's sleep and wake up feeling refreshed.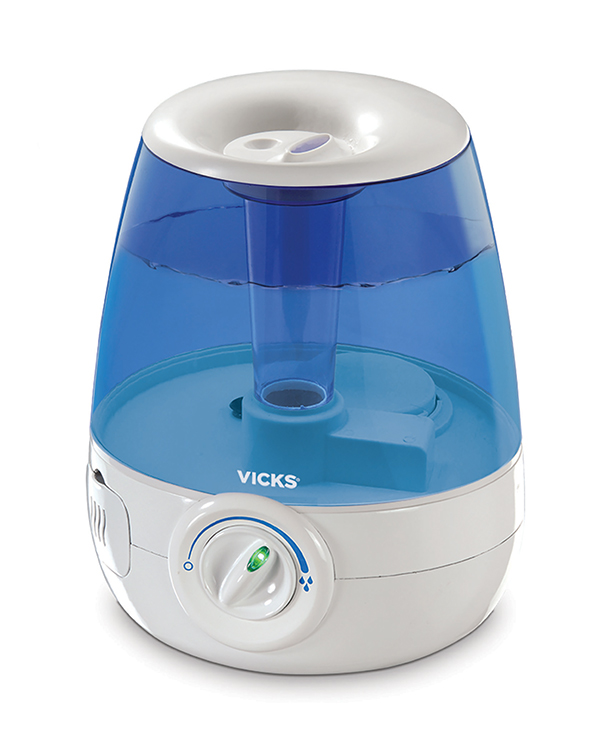 Combat Dry Winter Air
The cold, dry winter air is an ideal breeding ground for the flu virus. However, using a humidifier can add moisture to the air, help fight cold and flu symptoms and aid in preventing dryness and irritation in many body parts, such as skin, nose, throats and lips. Available with a multitude of tank sizes and features to fit nearly any room in your home, some humidifiers even offer smart functions, rotating mist nozzles, programmable timers and automatic shut-off when they run out of water.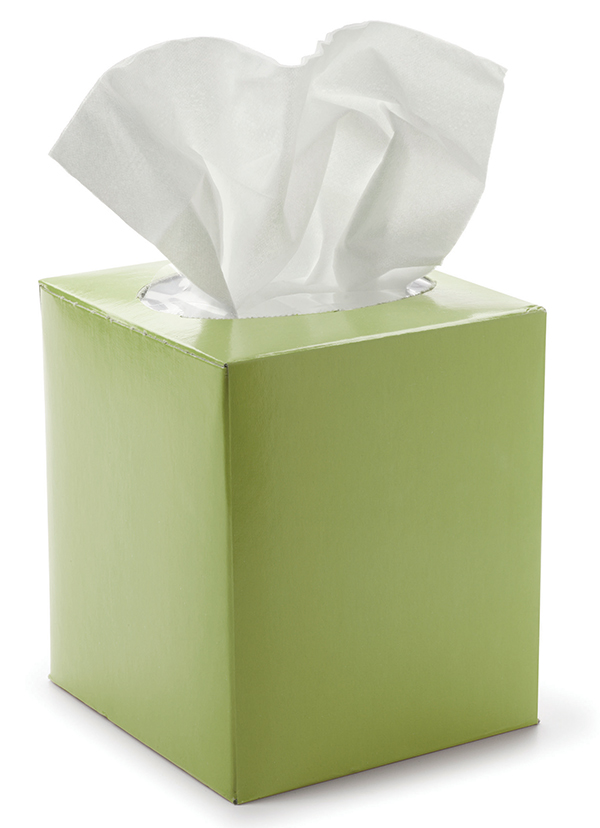 Reduce Airborne Germs
As the flu virus can survive for up to 48 hours outside of the body, good personal hygiene can play an important role in preventing the spread of germs. One way to do so is by coughing or sneezing into facial tissues, which can help reduce the amount of germs released back into the air. There are even antibacterial, aloe vera and eucalyptus varieties available, which offer added cold and flu fighting benefits while helping prevent dry skin from the excess nose blowing that often accompanies illnesses.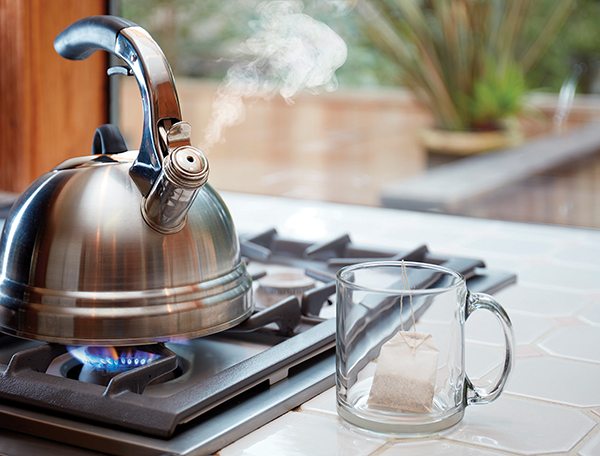 Warm Up with a Hydrating Beverage
Hydration is a key part of recovering from nearly any illness, and warm drinks like tea can help relieve a cough or sore throat by simulating salivation and secretions, which can help soothe and lubricate your throat. Having a high-quality tea pot on-hand that alerts you when your hot water is ready can ensure relief from a warm beverage is never more than a few minutes away.
Photo courtesy of Getty Images (main image, heated blanket, tissues, teapot)
SOURCE:
Vicks
Bringing Baby Home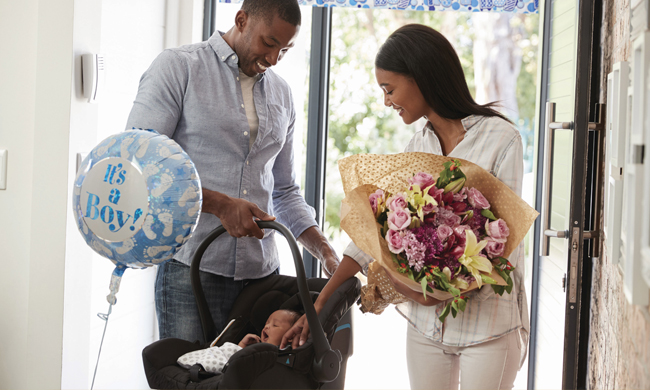 5 tips to prepare for a newborn's arrival
(Family Features) Bringing your baby home with you for the first time is typically one of the most exciting moments for a parent. However, preparing for baby's arrival can be a little overwhelming at times.
While there's no one-size-fits-all manual for becoming a parent, these tips can help ensure you're ready to bring your little one home.
Prepare the Nursery
Setting up the nursery can be the first real "I'm going to be a parent" moment, but it's also an important step to take before bringing your little one home. Pick a room in your home, clear it out and thoroughly clean every surface. Set up all necessary furniture, such as the crib, changing table, dresser and rocking chair or glider, then decorate the room as you see fit. Also, organize any other baby essentials you already have on-hand.
Baby-Proof the House
Before your baby arrives, it's easy to dismiss potential safety hazards around your home. Bringing a child into the space, however, exposes not only common safety pitfalls like stairs, electrical outlets, candles and cords but also easily accessible cabinets, heavy items not anchored to walls and sharp edges on tables, fireplaces and the like. Do a once over to install cabinet locks, foam edge coverings, outlet and door handle covers, safety gates and anchors. Once your child is mobile, it's a safe bet to re-walk your house for new potential dangers.
Pack a Hospital Bag
Your baby may arrive earlier than expected, so packing your baby hospital bag about a month before his or her expected arrival can help ensure you're ready to go at a moment's notice, just in case. Be sure to include copies of any necessary medical paperwork, clothing for both mom and baby – usually a few days' worth unless the hospital is in close proximity to your home – essential toiletries, electronics chargers and books or games to help pass the time in the hospital.
Ready the Car
To bring your baby home, you are required by law to have a properly installed car seat. Whether you opt for an infant-only seat or travel system or a convertible car seat that can be used as your child grows, setting the seat up in your vehicle ahead of time gives you the opportunity to understand how to safely and securely install it. While the hospital will check your seat before sending you on your way, many local fire and police departments offer free car seat safety inspections, as well.
Set Some Boundaries
While a new baby can cause quite the stir with family and friends vying for time to come visit, it's important to set some ground rules in advance of your arrival at home. Decide whether you are OK with visitors just dropping by or if you would prefer to create a schedule with specific dates and times for accommodating guests. Don't be afraid to limit the number of guests at first or to ask those who are sick to hold off on stopping by since newborns are more susceptible to illness.
Find more tips to prepare for your child's arrival at eLivingToday.com.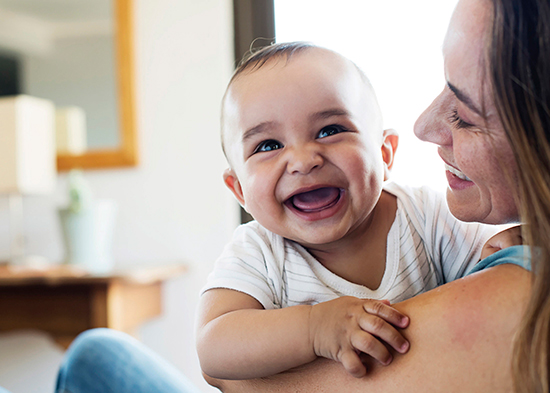 3 Tips For A Healthy Baby
When you're a new parent, once you've successfully navigated the first car ride home from the hospital and the euphoria of this new little life begins to fade, you're left with one resounding question: now what?
Over the years, you'll have many responsibilities as a parent, but your most important focus in those early days, weeks and months is your child's health and development, including his or her brain, gut and senses.
Brain
Numerous studies offer evidence that a child's learning abilities are developed during early childhood, meaning before even heading off to school. That doesn't mean you need to reach for the flash cards right away, though. Instead, focus on simply talking, singing and playing together. These activities can help develop vocabulary and other important cognitive functions.
Gut
When it comes to a baby's gut health, the first six months are critical because the immune system and metabolism are developing and being programmed for the future. Research published in "Cell" shows good gut bacteria during infancy, specifically Bifidobacterium, plays a critical role in establishing a healthy gut.
It's estimated, however, that nine out of 10 babies have low levels of Bifidobacterium, according to a study published in "mSphere." There is a way for parents to identify if their baby has low levels of Bifidobacterium, though, by asking three simple questions. If the answer is "yes," chances are your baby's Bifidobacterium levels are low.
Were you or your baby given antibiotics during pregnancy, childbirth or in the first six months after childbirth?
Were you or your baby born via C-section?
Does your baby have diaper rash or 5-plus loose, watery poops per day?
If you're concerned about your baby's gut health, talk with your pediatrician about an option like Evivo, the first and only baby probiotic clinically proven to restore the levels of B. infantis, a specific strain of Bifidobacterium, in a baby's gut and reduce bad gut bacteria linked to colic, eczema, allergies, diabetes and obesity by 80 percent.
Senses
Sensory cues are what allow your baby to take in information about surroundings. Exposing your baby to various sensory experiences funnels a wealth of information to help develop skills and better understand the visual, audible, olfactory and textural stimulants that he or she encounters.
Find more information and ideas for ways to improve your baby's health at evivo.com.
Photo courtesy of Getty Images (mom and dad bringing baby home)
SOURCE:
eLivingToday.com
Family Time is the Best Time
What Are Our Customers & Advertisers Saying: