RALEIGH KIDS DIRECTORY
Hello Raleigh, Apex, Morrisville, Wake Forest, North Raleigh, cary, Garner, Fuquay-Varina, Holly Springs, North Raleigh, Knightdale, Zebulon, Wendell, Rolesville, Chapel Hill, Durham!
We are a full color publication serving the Raleigh/Durham area and surrounding counties. We specifically cater to locals and newcomers by delivering information on local businesses, news, and events.
5 Ways Dogs Can Improve Lives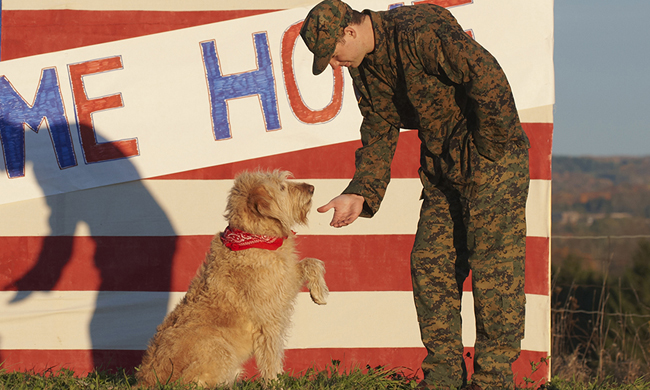 (Family Features) Whether playmates or protectors, the human-animal bond is often a powerful connection that goes beyond pure companionship. Dogs typically have many talents and personas – they can be man's best friend, a canine companion during a difficult time or even a service dog helping veterans and others through daily routines. No matter the relationship between dog and human, these animals can improve lives in numerous ways.
Consider these five ways dogs can make a positive impact on your life and those around you, and find more information at bettercitiesforpets.com.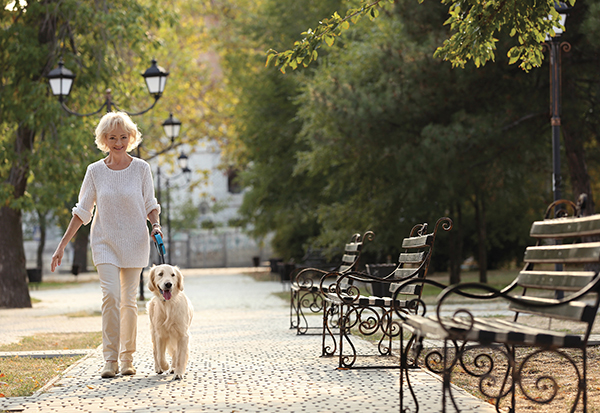 Photo courtesy of Shutterstock
Pets make communities healthy
It's no surprise that dog owners are more likely to get out and take a walk around the neighborhood. In fact, taking a quick walk with your dog a few times each week can increase general health and may help reduce rates of obesity.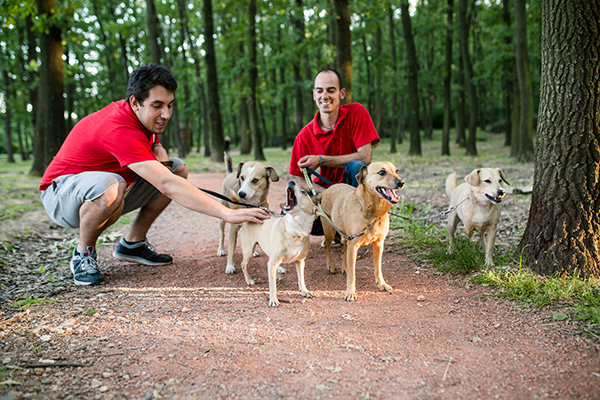 Photo courtesy of Fotolia
Dogs can be great icebreakers
If you're new in town or looking for new friends, use your walks as an opportunity to meet your neighbors and engage with other dogs. Dogs can help make easy introductions to other pet owners and non-pet owners alike, and even potentially help you find your next pet-sitter.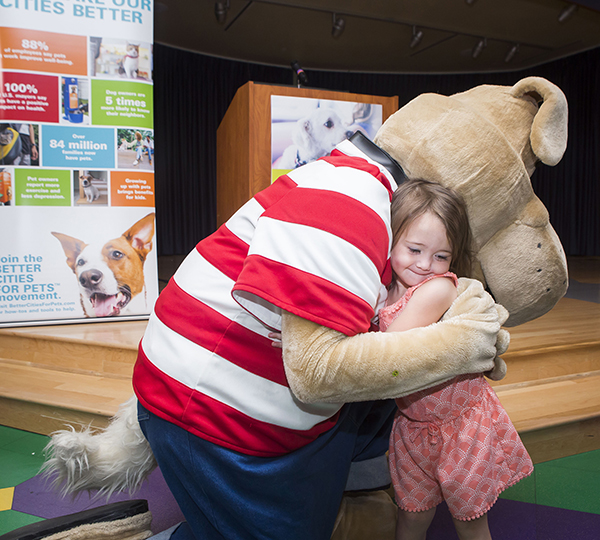 Animals can provide a sense of comfort
Some animals are trained to provide therapeutic aid and wellbeing. Therapy and facility dogs help normalize environments, such as hospitals and universities, by alleviating fear and giving comfort during difficult experiences. For example, Mars Petcare's Better Cities For Pets initiative is working to bring the healing power of pets to more children and families nationwide, including a partnership with Monroe Carell Jr. Children's Hospital at Vanderbilt to support a dedicated facility dog and staff position.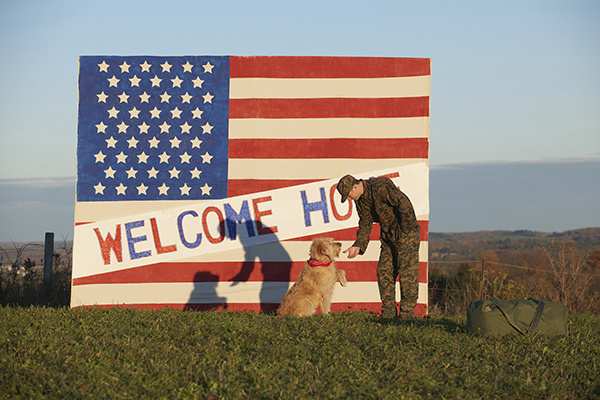 Photo courtesy of Getty Images
Many pets protect those who served
Service dogs can help veterans and others who suffer from post-traumatic stress – yet people may be unprepared to accommodate the unique needs of service dogs. To help educate people on how to interact with an individual who has a service dog, American Humane, which has helped the U.S. military and military animals for 100 years, created a wealth of resources, including these informational videos.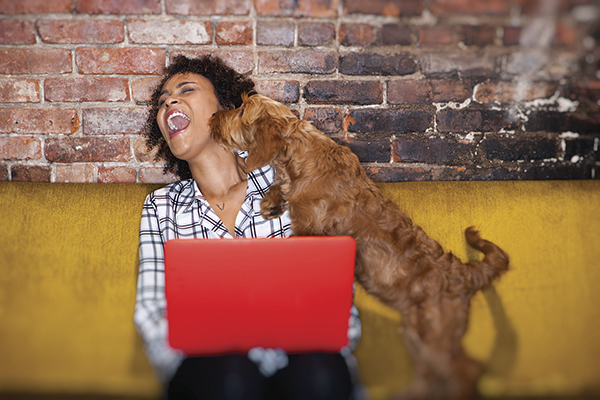 Photo courtesy of iStock
Dogs can de-stress the office
Making the office a pet-friendly zone has its perks. In fact, a Mars Petcare survey shows that having furry friends around the office boosts morale and lessens anxiety, giving you even more of a reason to spend all day, every day, with your pet.
SOURCE:
Mars Petcare
Another Beautiful Day in North Carolina
Common Indoor Air Quality Culprits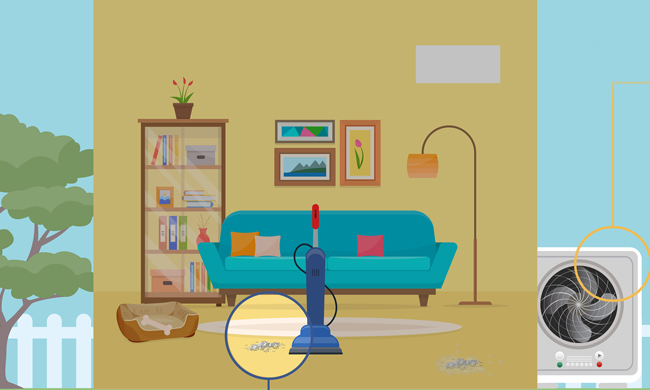 (Family Features) A new survey has revealed many Americans miss the mark when it comes to cleaning their homes, which may negatively affect the quality of air they breathe indoors. Understanding the causes of poor indoor air can help you combat many common culprits. Consider these survey results and find more information at filtrate.com/culprits.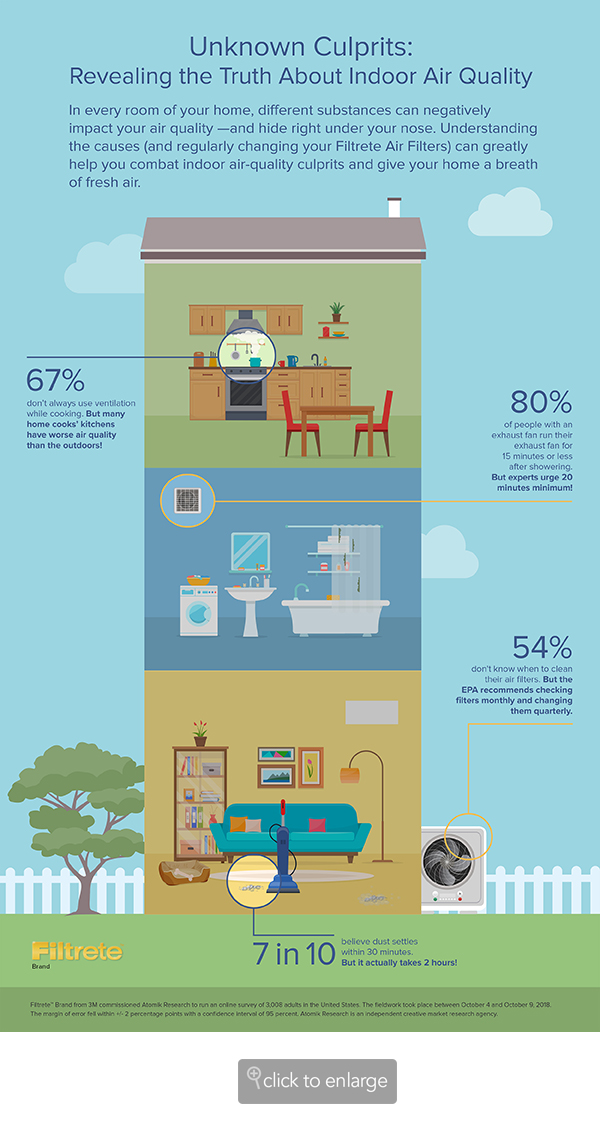 SOURCE:
Filtrete
How Did You Find Us ?
In the Raleigh Kids Directory!
Shop With Us!
Adorable & Affordable Kids' Clothes
Thank You for Stopping by the Raleigh Kids Directory!
Welcome to the Raleigh Kids Directory. We simplify the search for families to connect with local businesses by including all area services in one full color publication. Our publication caters to educational resources, camps, sports, child related activities, pampering for mom, and dads, and family events.
Contact us for more information: (919)945-6135 or Ads@Raleighkidsdirectory.com
Eight North Carolina Schools Earn National Blue Ribbon Honors
U.S. Secretary of Education Betsy DeVos has recognized eight North Carolina schools as National Blue Ribbon Schools for 2018. The recognition is based on a school's overall academic performance or progress in closing achievement gaps among student subgroups.
"I'm pleased to celebrate with you as your school is named a National Blue Ribbon School," said U.S. Secretary of Education Betsy DeVos in a video message to the honorees. "We recognize and honor your important work in preparing students for successful careers and meaningful lives. Congratulations on your students' accomplishments and for your extraordinary commitment to meeting their unique needs."
The coveted National Blue Ribbon Schools award affirms the hard work of educators, families and communities in creating safe and welcoming schools where students master challenging and engaging content.
State Superintendent Mark Johnson congratulated North Carolina's recipients as leaders for schools across the state in demonstrating effective teaching and learning aimed at helping all students achieve the American Dream.
"The teachers, other educators and parents in these schools should be proud of this recognition," Johnson said. "It's affirmation of all of their efforts to make the classroom experience as meaningful and productive as possible. Well done."
All schools are honored in one of two performance categories, based on all student scores, subgroup student scores and graduation rates:
Exemplary High Performing Schools are among their state's highest performing schools as measured by state assessments or nationally normed tests.
Exemplary Achievement Gap Closing Schools are among their state's highest performing schools in closing achievement gaps between a school's subgroups and all students over the past five years.
All eight of North Carolina's schools recognized this year for the Blue Ribbon designation were selected as Exemplary High Performing Schools.
North Carolina's Blue Ribbon Schools for 2018:
SCHOOL NAME /SCHOOL DISTRICT Clement Elementary School Sampson County School Eastover-Central Elementary School of Arts Cumberland County School, Glenn C. Marlow Elementary School Henderson County School Haywood Early College Haywood County School Kitty Hawk Elementary School Dare County School Socrates Academy Charter School; Matthews The STEM Early College at N.C. A&T Guilford County Schools W.J. Gurganus Elementary School Craven County Schools
Best Brains Learning Center - Morrisville
Coaches & Sports Directors:
Please submit your nominations for Athlete of the Month.
Qualified candidates will excel in sports, academics, character, and community service. Please forward names, digital pictures, and press release info to: Theraleighkidsdirectory@gmail.com
Help Kids Falling Short on Nutrients They Need this School Year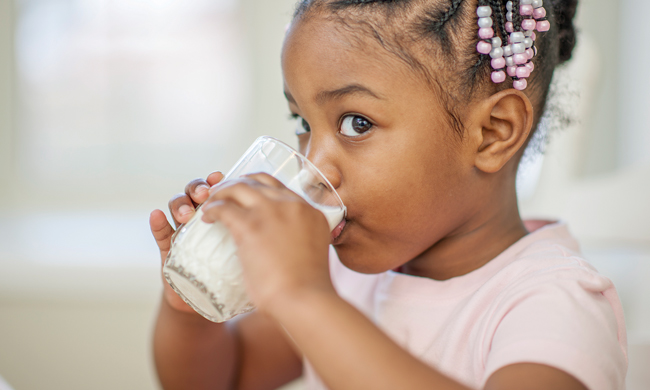 Milk is one of the most requested, but least donated items at food banks, meaning children in need may be missing out on essential nutrients
(Family Features) The school year should be filled with playing, learning and growing, but for many children who face hunger, even basic staples like milk are missing. According to experts, one out of two kids ages 9 and up fall short on calcium, vitamin D and potassium – essential nutrients they need to grow strong. Milk is the top food source for these nutrients, and the likelihood of kids missing out is even greater when they don't have access to fresh, nutritious foods like milk.
More than 46 million Americans – including 12 million children – are served by Feeding America® food banks each year. From the kitchen to the classroom, kids in your own community may be missing out on essential nutrients they need to be set up for success this fall.
Here are a few ways you can help kids facing hunger:
Give highly desired, nutrient-rich milk. Milk's nutrition helps get kids ready to learn. Yet, on average, people served by Feeding America food banks receive the equivalent of less than one gallon of milk per person per year. To help fill this need, The Great American Milk Drive and Feeding America – alongside America's dairy farmers and milk companies – make it easy for people to donate milk directly in their communities. With nine essential nutrients, milk is an easy and affordable way to help ensure kids facing hunger have more access to nutrients they might otherwise be missing. By entering your zip code when you donate at milklife.com/give, you can ensure that the milk is delivered to a local Feeding America food bank in your very own community.
Collect food donations from friends and family. Hosting family dinners, football tailgates or Thanksgiving this year? You can benefit families in need by asking guests to bring something to donate to a food bank. While most people think of canned or dry goods, perishable foods like fresh produce and milk are harder to donate and often needed. Find your nearest food bank and check its immediate needs or any donation guidelines at FeedingAmerica.org.
Volunteer at your local food bank or food pantry. Gather your friends and family to fight hunger in your community by donating what many food banks may need most – your time. Spending a few hours sorting, packing or stacking food can make a big difference for the food banks and the families they serve. Visit FeedingAmerica.org and find a local Feeding America food bank near you.
Since it began in 2014, The Great American Milk Drive has delivered more than 1.8 million gallons of milk – more than 28 million servings – to food banks across the country. Learn more about milk's nutrition and the need for milk in food banks at milklife.com/give.
Photo courtesy of Getty Images
SOURCE:
MilkPEP