RALEIGH KIDS DIRECTORY
Hello Raleigh, Apex, Morrisville, Wake Forest, North Raleigh, cary, Garner, Fuquay-Varina, Holly Springs, North Raleigh, Knightdale, Zebulon, Wendell, Rolesville, Chapel Hill, Durham!
We are a full color publication serving the Raleigh/Durham area and surrounding counties. We specifically cater to locals and newcomers by delivering information on local businesses, news, and events.
Keep Pets Safe this Halloween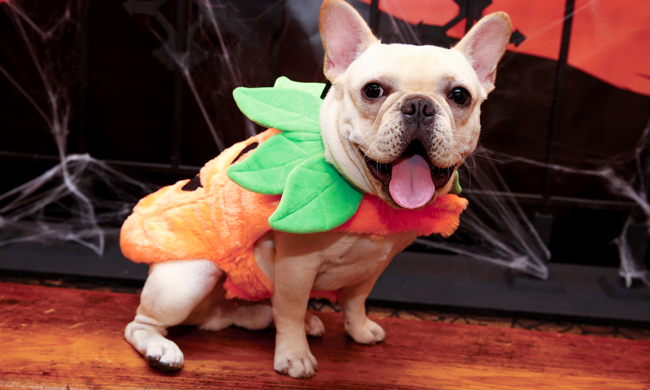 (Family Features) Halloween isn't just for humans; four-legged friends have plenty of opportunity to get in on the fun, too. However, it's important to take some pet precautions that allow the whole family to enjoy the holiday safely, as the costumes and excitement can be overwhelming and some of the candy is even dangerous.
As you're filling the candy buckets and assembling the perfect costumes, be sure to heed these tips from the experts at PetSmart for a Halloween filled with pet-friendly fun:
Out and about
Make sure pets have proper identification by microchipping and registering your pet's microchip, and keeping identification and registration tags on their collars. This is especially important around Halloween, when open doors offer more opportunity for escape.
If your pet will be joining the family while trick-or-treating, be sure they are visible to motorists by using a reflective collar, harness or leash.
Costume concerns
Just like with children, there are safety issues to consider when costuming your pets. Not all dogs like wearing clothes and some may become stressed or agitated while wearing a costume or sweater. However, many dogs just need a little coaxing and positive reinforcement.
Start with a simple accessory, like a bandana, working your way up to a costume.
Make sure costumes include eye and ear holes, and if they don't, consider removing whole portions of the costume to ensure your pet's ability to see, hear and breathe. Make sure there isn't anything that could be a tripping hazard. Also, be sure to check the costume for little parts within biting or chewing distance.
Dogs can overheat easily, so ensure your dog's clothing is not too bulky or heavy if the weather is warm.
In the end, the top priority should be your pet's comfort level.
Hazardous food and decorations
"It's fun to include our pets in our celebrations, but it's also important to be aware of the dangers associated with Halloween to ensure their safety," said Jennifer Freeman, DVM, PetSmart's resident veterinarian and pet care expert. "Keep chocolate and candy out of paws' reach. Xylitol, a sugar substitute found in candy, gum, mints and baked goods, is toxic to pets and can cause liver damage."
Keep the Halloween fun going by establishing some rules for your family and any guests joining the festivities:
Xylitol can be extremely dangerous to pets, even in small amounts. Just 1/8 teaspoon can cause dangerously low blood sugar in dogs and 1/2 teaspoon can cause liver damage. If xylitol is consumed by your pet, take him or her to a veterinarian immediately.
Natural stimulants in chocolate can cause a range of symptoms like vomiting, diarrhea and abnormal heart rhythm.
Raisins may cause a toxic reaction in dogs from vomiting to kidney failure.
Cellophane, plastic and paper from candy wrappers and lollipop sticks can cause gastrointestinal upset.
As an alternative to sharing dangerous snacks, stock up on some seasonal dog-friendly treats and set out a pet-specific bowl.
Seasonal decorations can also pose a threat:
Fall decorations like jack-o'-lanterns can cause gastrointestinal upset.
Glow sticks can cause irritation, agitation and vomiting.
Hot wax and flames from candles can potentially burn your pet's nose, tongue or tail.
Don't forget the fun
Despite some concerns, Halloween can still provide fun moments for your pet:
Take your dog along for trick-or-treating.
Allow your four-legged friend to greet trick-or-treaters at the door.
Encourage friends to dress up their pets and join the festivities.
Find more tips and tricks for keeping your pets safe this Halloween at PetSmart.com.
SOURCE:
PetSmart
How to prep your home for a new addition to the family
(BPT) - Whether it's a baby or pet, a new addition to the family calls for new, unexpected responsibilities, and is bound to come with adjustments for every member of the family. While it would be silly to guarantee zero stress for the new family environment, below are tips for a transition with more playtime and fewer headaches to help you get started.
Here's what you need to know:
Get ready in style
Prep the space with all the necessities needed to make your new addition's life as happy as possible. Based on the needs of your new child or pet, this could mean turning your home office or game room into a nursery, or finding the perfect doggy door to install in the back entrance. After checking big-ticket items off your list, consider how moments such as bath time will change in the new dynamic. Choose a product that is stylish and functional, like the Peerless SideKick Shower System, which has interchangeable attachments for parents, pet and baby. Versatile shower additions create a one-stop shop for everyone in the family, limiting mess and making bath time more efficient (and cost-effective!).
Proof! Proof!
When you walk through your front door, you are greeted with the comfort and security of being in a space made just for you. With a new baby or pet, that could all change! It is important to take a careful look at your home and proof for all possible dangers and accidents. Move chemicals and cleaning products onto high shelves, tape electrical cords to baseboards, find ways to secure cabinets and doors that you would prefer not to have curious hands, mouths and noses digging around in, and make sure anything that can induce choking is stored in a safe place, far away from the curious new family member.
Budget for two
A new addition to the family means one more mouth to feed and nurture. It is important to prepare for unexpected expenses. Babies and pets are more prone to illness, injury and accidents because they are constantly exploring their environment. Remember to plan ahead by setting up a monthly savings plan to make room for miscellaneous expenses in your monthly budget. Go the extra mile and save more money by buying clothes and accessories from thrift or consignment stores, using family or friends for backup daycare, and asking relatives to babysit or puppy sit. Remember that planning is key. You've got this!
Playtime
Ensure a stress- and mess-free playtime by designating an area for play in your home. If possible, create a gated space to give yourself a sense of control over playtime activities. This will offer peace of mind and allow your new addition to have fun and express themselves without any inhibitions. Bonus: There is less cleanup time as well.
For more shower solutions for the family, please visit peerlessfaucet.com.
How Did You Find Us ?
In the Raleigh Kids Directory!
Best Brains Learning Center
Coming Soon!
Adorable & Affordable Kids' Clothes
Shop With Us
Thank You for Stopping by the Raleigh Kids Directory!
Welcome to the Raleigh Kids Directory. We simplify the search for families to connect with local businesses by including all area services in one full color publication. Our publication caters to educational resources, camps, sports, child related activities, pampering for mom, and dads, and family events.
Contact us for more information: (919)945-6135 or Ads@Raleighkidsdirectory.com
Coaches & Sports Directors:
Please submit your nominations for Athlete of the Month.
Qualified candidates will excel in sports, academics, character, and community service. Please forward names, digital pictures, and press release info to: Theraleighkidsdirectory@gmail.com
Empowering Kids to Help Kids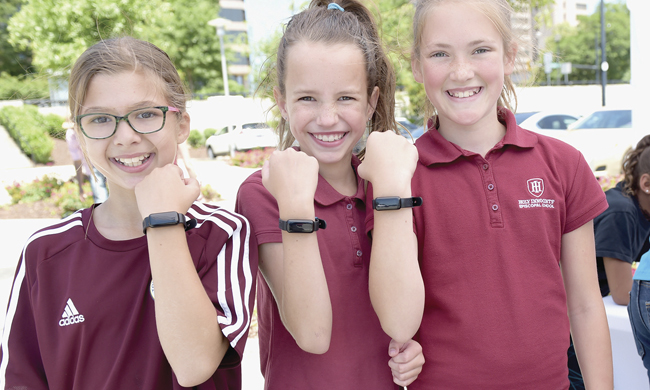 (Family Features) Some of the challenges of the 21st century demand solutions from a new generation of problem-solvers. Children can join forces to bring tangible change to the world around them, including helping to solve worldwide ailments like malnourishment.
In celebration of Kid Power Month in May, UNICEF USA is encouraging children and families around the country to get active and save lives by empowering kids from coast to coast to provide change in their communities.
With the UNICEF Kid Power program, children and their families around the United States can help end global malnutrition. In support of lifesaving nutrition work across the globe, the program gives kids the power to save lives by connecting their physical activity to social impact.
By using the UNICEF Kid Power Band or downloading the app, kids can use their near-boundless energy and inner power to run, jump and dance their way to unlocking funding from partners that UNICEF uses to deliver lifesaving nutrition to severely malnourished children. The more kids move, the more lives they can save. With this lifesaving impact, kids can become more aware of the world around them and become empowered to solve the challenges they face in their own communities.
With more than 10 million lifesaving Ready-to-Use Therapeutic Food packets unlocked to-date and over 70,000 lives saved since 2014, UNICEF Kid Power is empowering the next generation of global citizens. This May, you can become a global citizen, learn more about the program and help bring Kid Power's curriculum and local-global impact to even more students by visiting unicefkidpower.org.
SOURCE:
UNICEF