Summer Camps & Activities
We are a full -color publication serving the Raleigh/Durham area and surrounding counties. We specifically cater to locals and newcomers by delivering information on local businesses, news, and events.
Another Beautiful Day in North Carolina
How Did You Find Us ?
In the Raleigh Kids Directory!
Thank You for Stopping by the Raleigh Kids Directory!
FAMILY LIVING
Tips for Keeping Baby Safe and Happy in the Car
(StatePoint) When it comes to car travel, families know that keeping baby safe and happy is essential, and understanding the latest expert recommendations is one of the best ways to help keep children as safe as possible.
The American Academy of Pediatrics (AAP) recently updated its recommendation on how long children should ride in rear-facing car seats. The AAP removed the age guideline of 2 years old and now advises parents that all infants and toddlers should ride in a rear-facing car safety seat as long as possible until reaching the maximum rear-facing height or weight restrictions set by their car seat manufacturer, which for many children is well past the age of 2.
As children grow older and more curious, it can be trying at times to keep them rear-facing in their car seat. Here are some helpful tips to keep children happily rear-facing and to make car rides fun and enjoyable for all:
• Sing-along songs: It can be difficult to calm a baby from the front seat when traveling without another adult in the car. But the next best thing to seeing a parent's face is hearing his or her voice. Sing lullabies or even your favorite song of the moment to soothe your baby.
• Control the temperature: Your car's temperature can truly make or break an outing with your baby. Before strapping your little one into his or her car seat, turn on the air conditioning to cool the back seat or the heat to warm it up so that the car reaches a comfortable temperature sooner.
• Find the right car seat: There are several car seats available to keep children riding rear-facing longer. For example, Graco Extend2Fit car seats feature a built-in extension panel to provide extra legroom rear-facing. The extension panel is included on nine models, seven of which accommodate children up to 50 pounds, rear-facing. To learn more about these car seats, visit gracobaby.com.
• Play a game: Car games, like "I Spy," are easy to learn and perfect for keeping rear-facing toddlers entertained. All passengers can play this interactive game and take turns picking out the mystery item for others to guess.
A smooth car ride is precious to parents, and, with these tips, you'll be able to keep babies and toddlers safe and happy during every outing.
PHOTO SOURCE:
PHOTO CAPTION: Infants and toddlers should ride in rear-facing car seats as long as possible.
Science Made Magical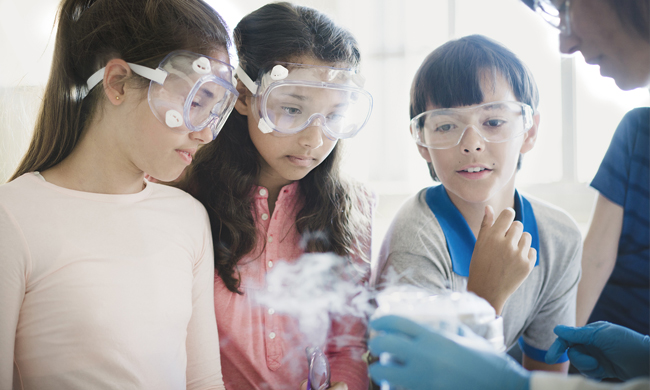 (Family Features) When you see something you can't explain, it can be easy to mistake those moments for magic, such as a balloon floating into the sky or water disappearing from a surface right before your eyes. However, the truth is these moments aren't magic but scienceat play. Observing the laws of physics or chemistry can, at first glance, seem too fantastical to be explained, but science can explain a lot.
These moments serving as creative ways to engage kids in science, technology, engineering and mathematics (STEM) learning may be one of the best tricks of them all. STEM touches many aspects of daily lives, and finding the connections between the classroom and the "magical" STEM moments of day-to-day life can inspire children and pique their interests in these topics.
Consider these simple tricks that help convey the "magic" of science:
Rubber Pencil
By holding an ordinary pencil by the eraser between your thumb and index finger then shaking it at just the right speed, it appears to become made of bendable rubber instead of wood. However, it's simply an optical illusion. The effect is due to visual persistence, which occurs when many different images blend into a single image in the human mind. This is the same reason people can see a rapid sequence of changing images and recognize it as a movie.
Vanishing Water
There is a popular magic trick in which a magician takes an ordinary looking cup, pours water into it and, after a series of gestures, appears to make the water disappear. The viewer is surprised when the cup is flipped over and no water drips out, as if it has vanished into thin air. The science and answer to this mystery is a substance called sodium polyacrylate. This is a "hygroscopic" substance, which means that it acts like a sponge and absorbs water almost instantly. When the cup is lined with this substance, any water that meets it forms a mixture that is a solid gel. Unassuming audiences think the water has suddenly disappeared, when in fact the mixture is simply stuck to the base of the cup.
Ventriloquism
The art of talking with the tongue and not moving the mouth or face is called ventriloquism. When a skilled ventriloquist does this sitting beside a puppet that has a moving mouth, the human brain is tricked into thinking the puppet has come to life and is speaking to the audience. It works because humans use their eyes to find sound sources. The area of the brain that processes sounds entering the ears also appears to process stimulus entering the eyes, providing a novel explanation for why many viewers believe ventriloquists have thrown their voices to the mouths of their puppets.
Knowing how the magic works doesn't necessarily make these tricks any less fun, and these simple tricks help teach children how STEM plays a role in everything, including fun and games. Another way to encourage children with STEM at an early age is encouraging them to participate in a program such as ExploraVision, the only STEM-related competition of its kind. It allows kids of all ages to create ideas for new technological innovations in response to current real-world issues. Participants work on their projects to supplement their science education, while also developing problem-solving, analytical and collaboration skills.
Parents and students can learn more about the competition and how to enter, and teachers can find free tips for engaging students, at exploravision.org.
Photo courtesy of Getty Images
SOURCE:
Toshiba
HASHTAG
#GreatArticles #SummerCamps #AfterSchoolPrograms #Raleigh #Raleighkids #CaryLearningCenters #ApexLearningCenter #CodingCary #CodingMorrisville #NCStateCamps #Blog #NorthRaleigh #NorthHills #Garner #GarnerKarting #HollySprings #Rolesvillekids #WakeForestkids #Durham
Stopping by Harris Teeter or Food Lion Today ?
Pick Up a Free Copy of The Raleigh Kids Directory
Promote Your Summer Camp in the Raleigh Kids' Directory
Contact us for details: Theraleighkidsdirectory@gmail.com
Baby & Toddler Fashions
Coming Soon!
Shop With Us Online
Welcome to the Raleigh Kids Directory. We simplify the search for families to connect with local businesses by including all area services in one full color publication. Our publication caters to educational resources, camps, sports, child related activities, pampering for mom, and dads, and family events.
Contact us for more information: (919)945-6135 or TheRaleighkidsdirectory@gmail.com
KID YOU'LL MOVE MOUNTAINS
-DR SEUSS
Sweet, Refreshing Summer Snacks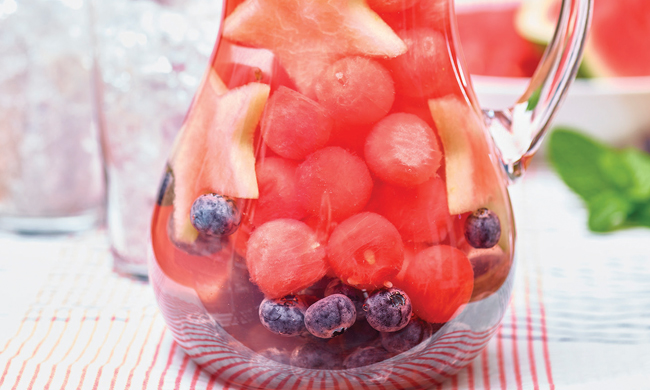 (Family Features) There's no time like a hot summer picnic to let your patriotic spirit show. These all-American snacks featuring a classic favorite fruit – watermelon – are the perfect solution for nearly any summertime celebration.
Watermelon is a patriotic picnic staple for countless reasons, not the least of which is that it's a beloved treat that many people associate with memories from childhood. However, nostalgia isn't the only reason adults are just as likely to gravitate toward watermelon at a summer event. Its sweet, cool and refreshing flavor also makes it a favorite for all ages.
From a practical standpoint, watermelon is also quite portable, versatile and easy to serve, and with a composition of 92% water, it's a simple way to sneak in some extra hydration on a hot day. Another benefit is its value; watermelon is one of the best values in the produce section among fruit, and just one watermelon can feed up to three dozen people.
Serving watermelon at a party can be as simple as slicing wedges, or you can prepare a dish such as:
A fruit basket, with the rind serving as a colorful bowl to hold the watermelon and other fresh fruits.
A charcuterie board with a selection of fruit, cheese and protein for simple snacking.
Creamy parfaits, perfect for a summery brunch or alternative to more traditional desserts.
A creatively colorful and patriotic "cake" that makes for a tasty centerpiece on the dessert table.
Find more ideas for incorporating watermelon into your summer festivities at watermelon.org.
Easy Summer Thirst Quencher
A simple fruit-infused water can give your summer event an instant upgrade in no time at all. Add extra dimension and complexity to the flavor by adding some of your favorite herbs like basil and mint.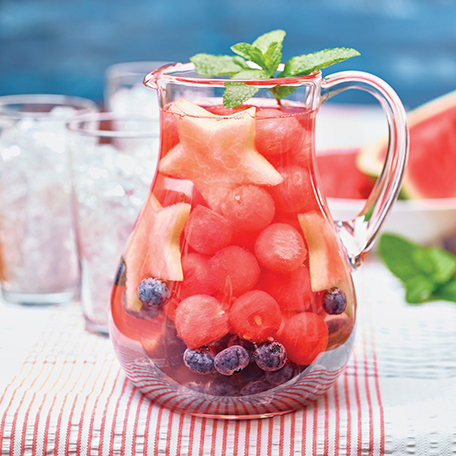 Watermelon-Infused Water
2 cups watermelon balls or cubes
1 cup other fruit, such as berries
herbs, such as basil or mint
Place watermelon, fruit and herbs in pitcher and cover with water. For best flavor, allow to chill in refrigerator at least 30 minutes before serving.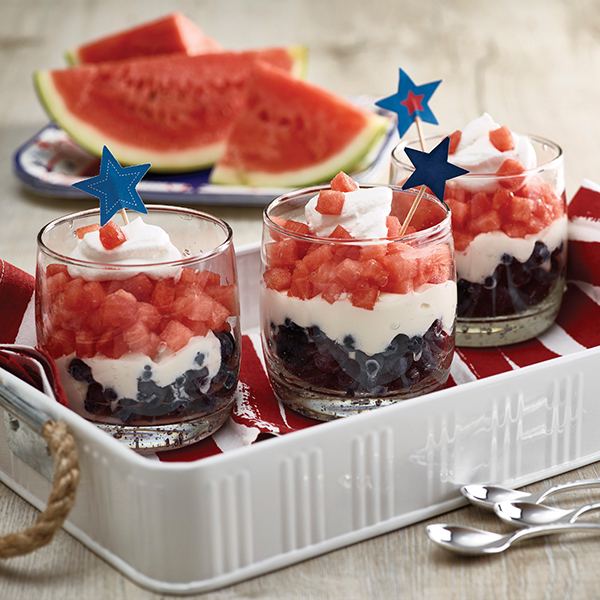 Red, White and Blue Watermelon Parfait
1 cup blueberries
1 container (6 ounces) Greek yogurt (vanilla, lemon or coconut)
1 cup watermelon, plus three pieces diced watermelon
whipped cream, for serving
In pint canning jar, layer blueberries, yogurt and 1 cup watermelon. Top with whipped cream and garnish with three diced watermelon pieces.
Note: To make ahead or make thicker, drain Greek yogurt on paper towels to absorb some liquid.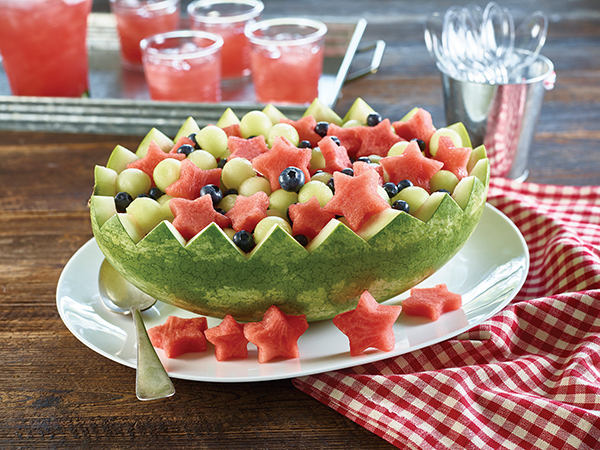 Patriotic Fruit Salad
1 watermelon
honeydew
blueberries
Slice 1/4 inch off bottom of watermelon, lengthwise, to create stable base.
Use pencil to draw zig-zag lines for basket opening. Using paring knife, make cuts through rind.
Carefully remove top section, pull out large chunks of flesh and cut them into 3-by-3-inch squares.
Trim 3/4-inch thick slices off squares to use for cutting out stars with 1 1/2-3-inch, star-shaped cookie cutters.
Use ice cream scoop to remove flesh from inside basket and cut scoops into quarters for fruit salad. Place in bottom of basket. Add honeydew and blueberries; stir to combine.
Cut out white stripes from honeydew.
Garnish top of fruit salad with watermelon stars, honeydew stripes and blueberries.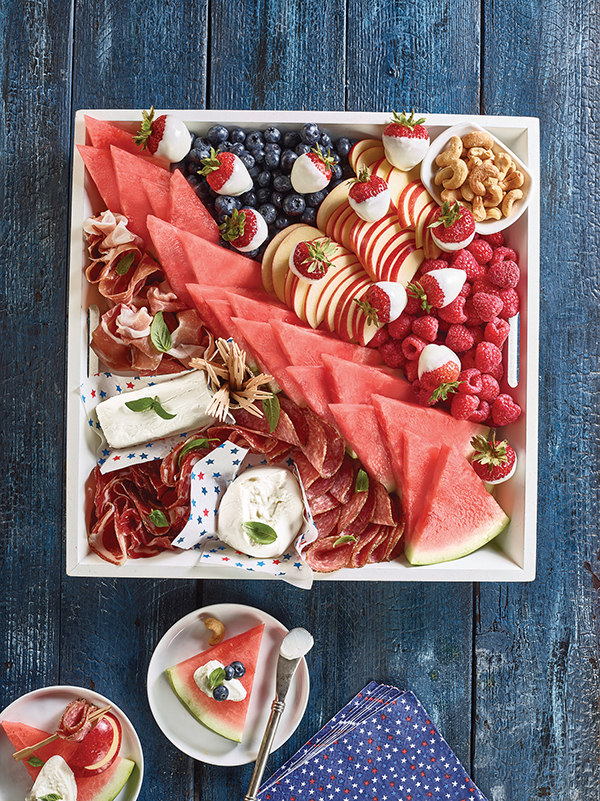 Patriotic Charcuterie Board
1/2 medium seedless watermelon, cut into wedges
1/2 cup fresh raspberries
1 1/2 cups fresh blueberries
10 strawberries (dipped in white chocolate, if desired)
5 ounces fresh goat cheese
1/2 cup toasted, salted cashews
2 ounces cured meats like prosciutto, pancetta, coppa, salami, soppressata, sausage or pepperoni
1 Honeycrisp apple, cored and sliced
lemon juice
fresh basil leaves
On large board or platter, arrange watermelon, raspberries, blueberries, strawberries, cheese, cashews, meat and apples. Drizzle fruit with lemon juice. Garnish with basil leaves before serving.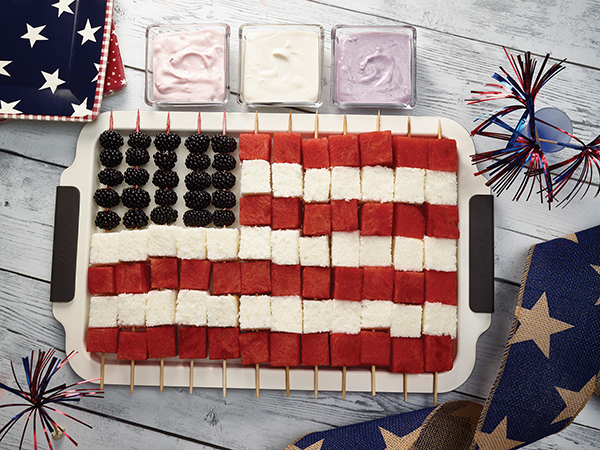 Flag Kebab Cake
1 pint fresh, washed blackberries
12 wooden skewers
1 seedless watermelon, flesh cut into 1-inch cubes
1 angel food cake, cut into 1-inch cubes (white part only)
dips, such as yogurt, chocolate, caramel or marshmallow (optional)
Thread five blackberries on each of five skewers, followed by alternating watermelon and cake cubes.
On remaining skewers, alternate watermelon and cake so first and last cubes are watermelon. Place skewers on platter; fruit and cake will create stars and stripes when lined properly.
Serve with dips, if desired.
SOURCE:
National Watermelon Promotion Board
3 Popular Eating Plans You'll See in the New Year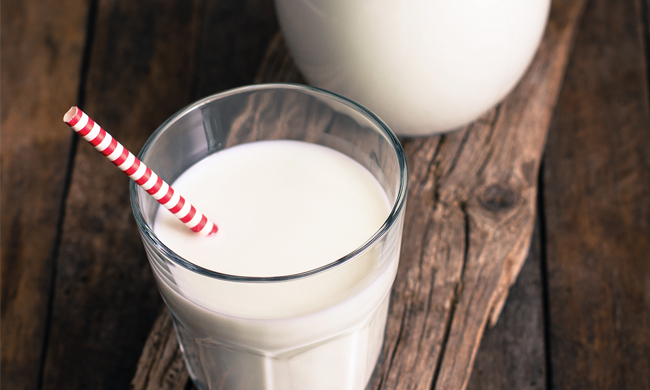 (Family Features) If you're thinking about revamping how you eat in the new year, you might want to think twice about the trendy dairy-free plans that crop up on your social media feed – as they could leave you missing out on nutrients you need.
Three of the most popular and health-promoting eating plans of the moment – the Mediterranean Diet, Dietary Approaches to Stop Hypertension (DASH) Diet and Flexitarian Diet – all include dairy milk as an important component, and according to a study in the "Journal of the American Dietetic Association," it's hard to get nutrients you need without it.
New research also suggests adding an extra serving of dairy to the Mediterranean Diet makes it even more nutritious, boosting amounts of calcium, vitamin D and potassium without exceeding recommendations for nutrients to limit, like saturated fat and sodium, according to a study published in "The Journal of the American College of Nutrition." A second new study found not only does incorporating more dairy improve the quality of the diet, it benefits health, as well – specifically improving blood pressure and levels of good cholesterol (HDL) compared to a standard low-fat diet, according to research in "The American Journal of Clinical Nutrition." While the Mediterranean Diet typically includes around two servings of dairy a day, these studies built in 3-4.
The DASH Diet, long known for its positive effects on heart health, includes three servings of low-fat or fat-free dairy per day. Good news for fans of whole milk: it may be just as effective when it includes full-fat dairy, too, according to recent research in "The American Journal of Clinical Nutrition." Researchers found a DASH diet that included whole milk and other full-fat dairy products lowered blood pressure just as much as the traditional version.
As a high-quality, complete protein, dairy milk is also an important part of the Flexitarian Diet, which encourages more plants and less meat. Many plant-based proteins are incomplete, which means they don't provide some of the building blocks your body needs. Dairy milk is also an important source of calcium, as substituting milk with non-dairy calcium sources like fortified soy milk or leafy greens can lead to gaps in other key nutrients such as protein, vitamin D, phosphorus, riboflavin, potassium, magnesium, vitamin A and vitamin B12, according to a study in the journal "Nutrition Research."
Instead of eating in a way that could leave you at risk of nutrient deficiencies, opt for a more balanced approach to the new year and consider a plan that includes dairy milk. Visit MilkLife.com for more information and milk-inspired recipes.
Photo courtesy of Getty Images
SOURCE:
MilkPEP
4 Ways Kids can Benefit from Growing Up With Pets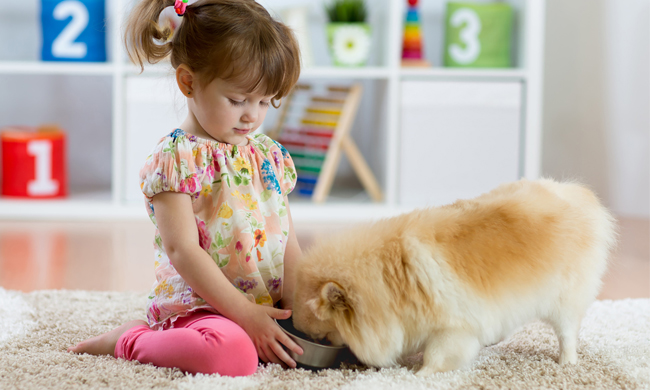 (Family Features) Pets can make an impression on every member of the family, but the bond between a child and a pet can become a special one with lifelong effects. From increased physical activity to a positive impact on confidence and social skills, there are many ways younger family members can benefit from growing up alongside a furry friend.
These are a few ways kids can learn from growing up with a pet, courtesy of the CESAR® brand, and you can find more at Cesar.com/firstdayfriends.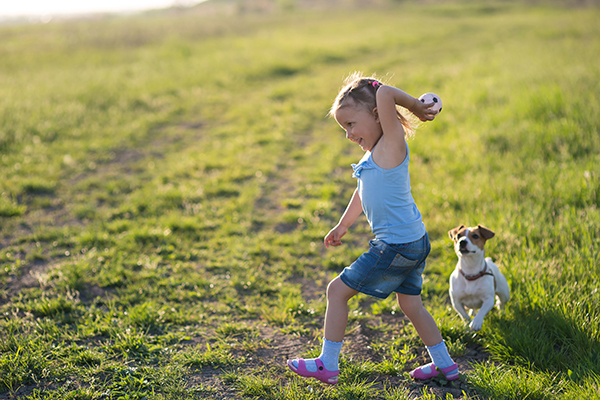 Increased Physical Activity – Whether taking a walk or playing fetch, pets provide unique opportunities for children to engage in physical activities, both indoors and out. As a bonus, encouraging children to expel energy alongside their pets can tire out both rambunctious parties, which can benefit the whole family.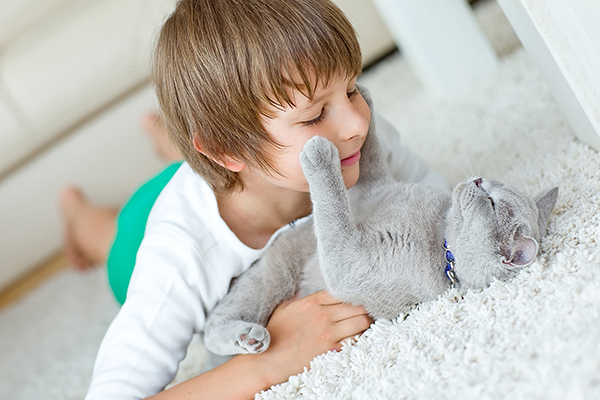 Empathy and Companionship – No matter what may be going on in a child's life, a pet can be there through highs and lows as a constant friend. Research shows a pet can help reduce stress and moderate its impact. Having a companion animal like a cat or dog may provide the secure attachment and emotional support a child needs. This impact can also be seen through the CESAR brand's First Day Friends program, which celebrates the benefits of the human-animal bond in the classroom.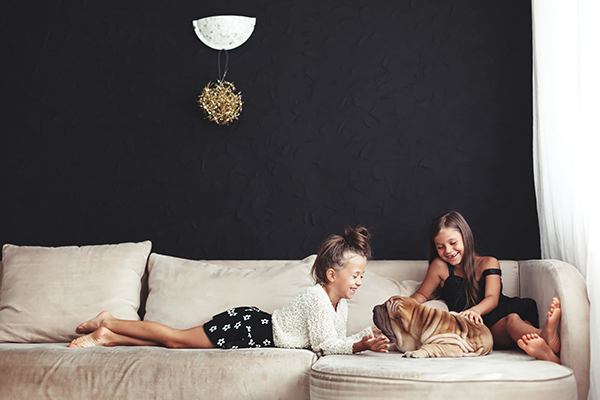 Improved Social Skills and Self-Esteem – Kids with pets tend to have greater self-esteem, less loneliness and enhanced social skills, according to a study from the WALTHAM™ Centre for Pet Nutrition. Moreover, simply owning a pet can help facilitate conversation between children who may find social settings difficult, ultimately learning to form bonds and friendships with their peers.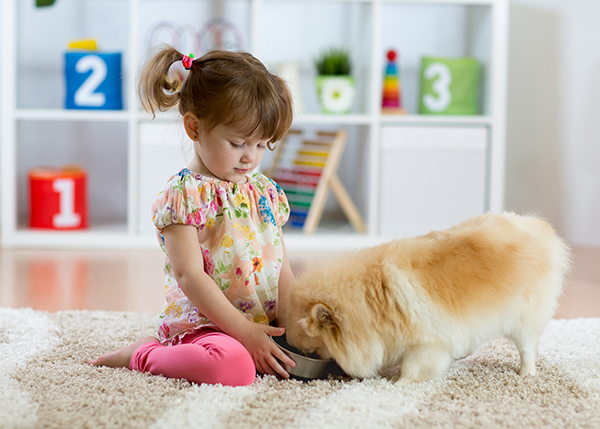 Responsibility – Pet ownership can help teach kids about responsibility and caring for another living being. Feeding, cleaning, walking and grooming are all activities that appropriately aged children can do with the help of an adult. With single-serving dog food options, it can be easy to teach children about their pets' mealtime routines, including how much and how often to feed them. To make it even more special, the CESAR Home Delights™ line offers recipes modeled after a meal you might serve at your own table, so children can enjoy "sharing" their meals with their dogs.
Photos courtesy of Fotolia
SOURCE:
Mars Petcare
What Are Our Customers & Advertisers Saying:
5 Ways to Get Kids Excited About STEM Learning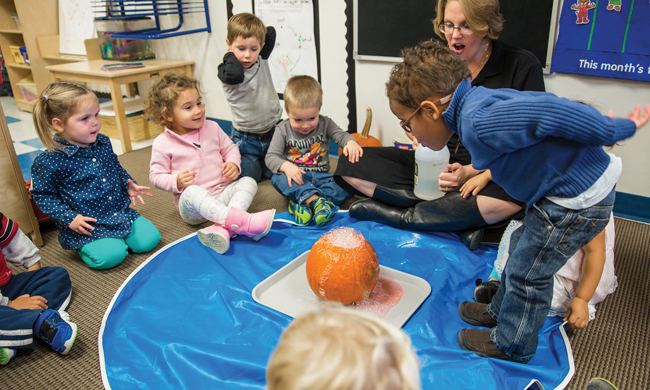 (Family Features) Many of the growing problems around the world, from famines and food insecurity to climate change and profound poverty, need the contributions of brilliant scientists, engineers, mathematicians and technologists. Encouraging children to explore skills and careers in science, technology, engineering and math (STEM) can help build a better future.
Whether a child pursues a formal career in STEM or just gains the background in related skills, that experience and perspective can be important in stimulating change. Unlock the potential in your child with these tips from the learning experts at KinderCare:
Recognize people who advance STEM. When reading a book or watching a show featuring characters in STEM careers, such as doctors, mechanics or computer engineers, talk with your child about the characteristics those characters have in common, like a sense of curiosity or a willingness to try an idea that may or may not work. Taking time to point out any family members or friends with similar jobs or hobbies can help your child picture himself or herself in STEM-related roles.
Identify outside-the-box places STEM lives. Technology, for example, can be used to conduct research, draw or create music – things that don't always occur in laboratories, research centers or tech companies. Using technology to pursue other interests can open new possibilities for children to channel their interests into STEM careers. To build on any specific interests, such as robotics, the ocean or the universe, find activities in your area you can do with your child. For example, encourage your child to ask the zookeepers about certain animals he or she is interested in or research the lifecycle of a tree before taking a family camping trip.
Focus on the process to instill confidence. Kids should understand failure is OK, so they're more open to try something new and step outside their comfort zones. Encourage your child to explore his or her passions and interests more in-depth. Try to compliment desired behaviors, such as hard work, perseverance, grit and learning from mistakes, to teach your child success doesn't come from always being right.
Emphasize STEM-related skills. Curiosity, observation, problem-solving, critical thinking, collaboration, creativity and communication are crucial in nearly all STEM-focused careers. By asking questions like "why?," "how?" and "what if?," and giving children the opportunity to explain the world around them instead of simply providing the answers, you can help spark curiosity and set the foundation for the development of more advanced skills.
Don't limit your child to gender stereotypes. Ensure your children know they have the ability to do and try things that capture their attention and align with their passions. Try to refrain from identifying certain toys or games as things that are just for boys or girls. All children should be allowed to play with and explore trucks, dolls, dinosaurs, kitchen sets and tool boxes. Try to avoid setting boundaries that could unintentionally channel a child in a different direction, and make sure your child understands the vast possibilities his or her future holds.
Find more learning resources to help create a better future at KinderCare.com.
SOURCE:
KinderCare