Welcome Raleigh & Surrounding Areas to Your Family Resource Guide
We are a full -color publication serving the Raleigh/Durham area and surrounding counties. We specifically cater to locals and newcomers by delivering information on local businesses, news, and events.
Everyone Wants to Advertise for the Holidays!
Busy Moms - Get Organized!
Creative Gift Ideas for Kids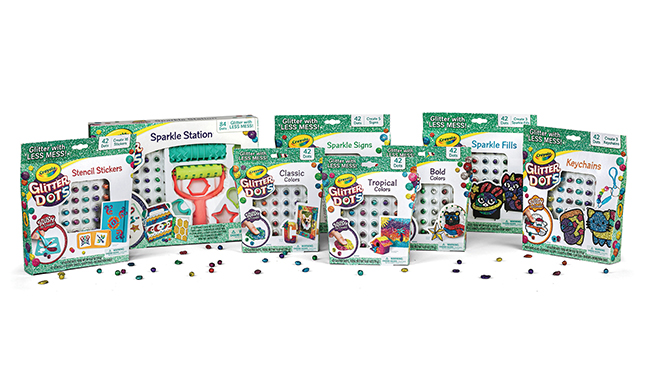 (Family Features) Few things compare to the joy and excitement on the faces of children on Christmas morning as they rush to the tree in search of packages bearing their names.
Though it may seem many of the items on your child's list require tech savvy, getting back to basics with crafty gifts can allow your kids to explore their artistic sides and foster imaginative play. From options like coloring books and jewelry-making kits to glitter activity sets and color and wash collectibles, there are a variety of present ideas out there meant to get those creative juices flowing.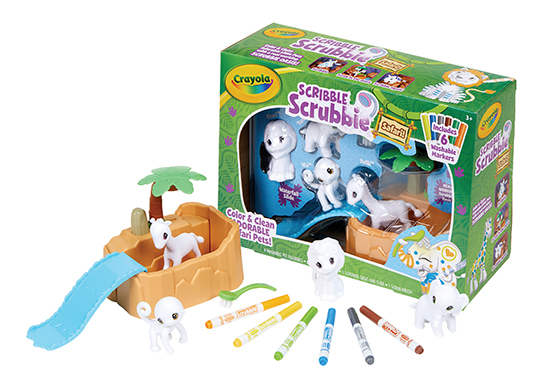 Rethink Arts and Crafts Time
While many children love to play with glitter, traditional glitter and glue can be messy. This holiday season, opt for a less-mess solution like Crayola Glitter Dots, which are recommended for children 5 or older and available in 13 sparkly colors and three color palettes: classic, tropical and bold. Each innovative dot features a special coating so all the glitter is contained inside and a unique adhesive that sticks to multiple surfaces including paper, wood, felt, papier-mache, fabrics, plastic foam and more. They are available in single packs or as part of larger activity kits that can be used to conceive custom creations as well as keychains, stickers, mosaics, sparkly signs and more.
Customizable Creativity
In a matter of minutes, kids can be transported to an imaginative safari where they can create, nurture and collect colorable and washable figures with the Crayola Scribble Scrubbie Safari, intended for ages 3 and older. Using the included kid-powered Oasis Tub with a slide attachment, kids can wash off their pets, customize their appearance using six different Scribble Scrubbie Ultra Clean Washable Markers and create brand new designs again and again. In addition to the four safari pets included – monkey, elephant, giraffe and lion – additional expansion packs are available that can bring your child's collection to a total of 12 adorable animals.
Whether searching for a gift for the animal lover, aspiring scientist or DIYer, you can find gifts to spark your child's imagination and leave him or her with a colorful, memorable surprise at Crayola.com.
SOURCE:
Crayola
Hello, World!
Easy Ways to Improve Your Home's Health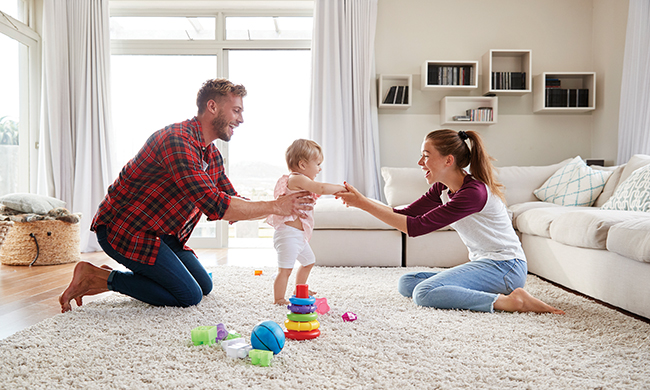 (Family Features) Maintaining a healthy home is a goal most Americans share, but not all are confident they're doing the best job they can to protect their home's health.
According to a survey conducted by Second Nature, the nation's largest home wellness subscription service, 62% of respondents admitted they could do a better job of attaining a healthy home, with clean air ranked as the most critical factor in achieving home wellness.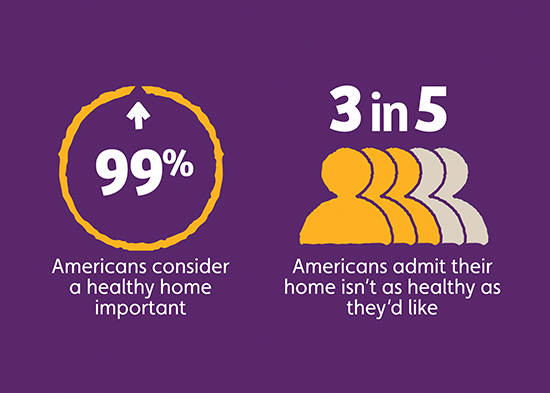 Gain more confidence in the health and cleanliness of your home with these tips:
Remove your shoes when you enter the house. Add entryway seating to encourage guests to take off their shoes. The bottom of a pair of shoes can contain anything from fecal matter to E. coli and pesticides. Leaving shoes at an entryway is one of the easiest ways to combat home pollution and promote a healthy home.
Replace air filters regularly. The air filter in your home dictates the air you breathe and ensures that it is healthy enough for ingestion. More often than not, air filters are not top of mind when thinking about home wellness, but they are crucial to every home. That's why it's important to replace air filters on schedule – every three months as recommended by the National Institutes of Health.
If you're like many homeowners who struggle to remember when it's time to change your filter, or never have a filter handy when you do remember, you may benefit from a service like Second Nature, which provides a home delivery subscription that ensures your air filters are replaced on time. The company's high-quality air filters help reduce the risk of contracting allergies, sickness and infection while also ultimately lowering costs associated with energy bills, repairs and health-related expenses.
Change out your light bulbs. Choose the right color temperature for a calmer home and use energy-efficient bulbs. The selection for light bulbs is massive, and with smart home technologies that allow you to change the color of your bulb with the swipe of a finger, you can also easily control your mood. Warm lighting typically has an overall positive effect on everyone in the home. One of the keys to home wellness is ensuring you are truly happy in your home, and lighting can play a pivotal role in cultivating this emotion.
Open windows on good weather days. Most Americans (61%) believe the air inside their homes is cleaner than it is outside, according to the survey. However, the Environmental Protection Agency estimates indoor air is 2-5 times more polluted than the air outside. This is in part because Americans tend to enclose themselves indoors, where the same air is recycled over an extended time. The smell of the meal you cooked for dinner, the trash in the garbage can and the candle you light on your nightstand all have an impact on the air quality in your home. Opening windows allows for polluted air to release itself from the home and, in turn, allows for cleaner air to circulate the space.
Filter your water. Water is essential to any healthy lifestyle, and drinking clean water is a luxury that is often overlooked. However, what is also overlooked is how many chemicals and toxins that can affect your health are in the tap water you drink on a daily basis. Filtering your water is one simple step that can benefit not only your own health, but the health of everyone in the home.
Find more tips and advice for creating a healthier home environment at SecondNature.com.
Photo courtesy of Getty Images (parents and child in home)
SOURCE:
Second Nature
Hello, World!
Tips for Maintaining an Organized Home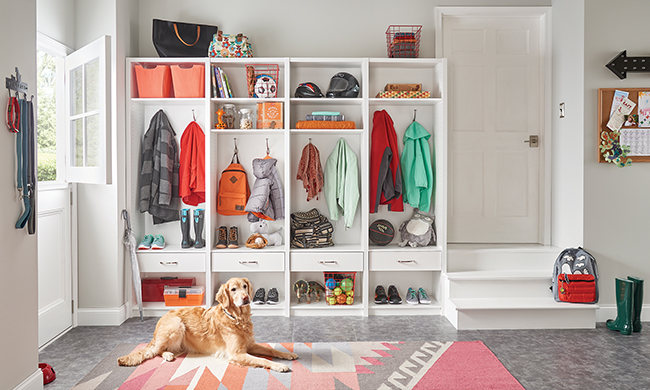 (Family Features) This time of year, family life can get a little messy. School schedules and sports activities mix with work commitments, and before long the house is as cluttered as the calendar.
Fall is the perfect time of year to recommit to an organized household so you can keep the chaos contained. With these tips, you can make small changes to help you get organized and stay that way.
Embrace routines. The idea of dedicating large chunks of time to organizing and tidying the house can be overwhelming. However, making time to clean as you progress through the day can help control clutter and keep the time commitment more manageable. Commit to cleaning up the kitchen after dinner each night. Set expectations for kids to pick up their rooms before bed. Before long, routines become productive habits that make a visible difference.
Purge the excess. Over time, nearly everyone collects too much stuff, and clutter is often more an indication of too much volume than poor organization. Items are purchased to replace outdated things, but the old pieces sometimes don't actually get discarded. Getting control of your clutter starts with eliminating the things you no longer want or need. A good strategy is to create piles of items: keep, sell, donate and discard.
Create a drop zone. In most homes, the entryway is a catchall for family belongings that get shed with each pass through the door. It's convenient to have shoes, coats, backpacks and other essentials ready to grab as you head out, so instead of fighting the inevitable jumble, find a way to organize it. A stylish drop zone using ClosetMaid's Space Creations organizers is a solution that attractively contains all those essentials. The line includes a range shelving kits, complementing drawers, baskets, rods and more so you can customize the storage unit to your exact space and needs.
Avoid junk piles. Nearly every home has at least one junk pile, drawer or even room. In most cases, the reason is that the contents are a mish-mash of items that don't really have any place else to go. Make a point to identify ways to create order, whether it's adding drawer inserts to contain all the odds and ends or buying a standing file to capture bills and mail.
Be mindful about use. When you're on a mission to eliminate excess clutter, it can be tempting to go overboard putting things away. It's important to be realistic about where you store the things you need and err on the side of keeping the things you use regularly within reach. This may mean getting creative about how you organize or even adding new storage containers or furniture, but remember being organized is only helpful if it's also practical.
Find more ideas for better home organization this busy season at ClosetMaid.com.

SOURCE:
ClosetMaid
Kid's Birthday Parties
Karting Class
Track Out Camp
White Oak Business Park
5335 Raynor Road
Garner, NC 27529
An Imaginative, DIY Halloween Costume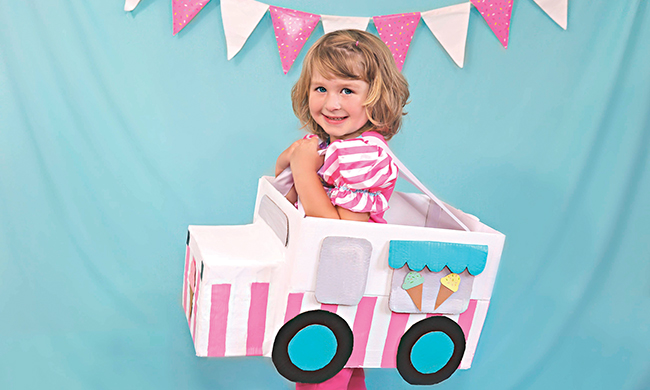 (Family Features) Few traditions are as popular on Halloween as picking out the perfect costume. This haunting season, think outside the box – literally – and use boxes from your recent deliveries to create a unique DIY costume, or "boxtume."
Boxtumes are a perfect way to express your creativity and stand out at any spooky gathering. Plus, they can be a fun way to get crafty with family and friends to create costumes for children, adults, couples and groups that can be as simple or elaborate as your imaginations desire. For example, this DIY Ice Cream Truck Boxtume just requires supplies like cardboard boxes, tape, paint and glue, allowing your personality to shine through with customization.
With households across the country already taking advantage of Amazon Prime's unlimited fast, free shipping and entertainment benefits, your costume inspiration could be just one click (or box) away. If you're feeling extra crafty this season, try upcycling those smile boxes to craft other custom Halloween items, such as treat containers, spooky centerpieces and decorations.
Share your creativity online using #Boxtumes and #PrimeLife, and find more inspiration and step-by-step guides at amazon.com/boxtumes2019.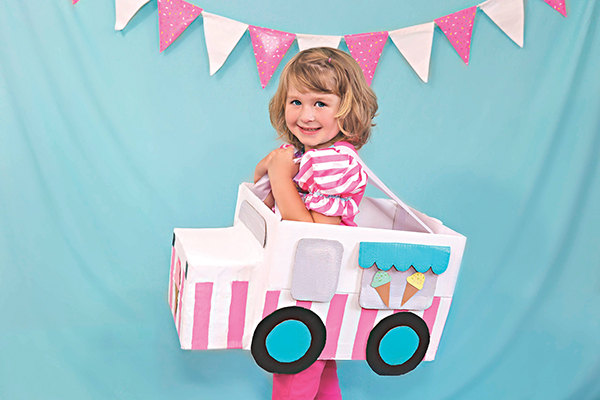 DIY Ice Cream Truck Boxtume
Project courtesy of Krafts by Katelyn
Supplies:
1 medium Amazon smile box
1 small Amazon smile box
Duct tape
Hot glue
Paint, variety of colors
Paint brushes
Painter's tape
1 Amazon smile box, any size, to cut out details
Scissors
Colored paper, variety of colors
Colored markers, variety of colors
Letter stickers
Ribbon
Using medium box and small box, create foundation of truck shape. Use duct tape to secure flaps in closed position. Open top and bottom of medium box and fold in all flaps on bottom. Use duct tape and hot glue to secure open flaps in place. Use hot glue and duct tape to attach small box to short side of medium box.
Using white paint and paint brush, paint both boxes inside and out.
Using painter's tape as guidelines, paint vertical candy stripes about halfway up both sides of "truck" in desired color.
Using extra box and scissors, cut out wheels, windows and awning then paint desired colors.
Using hot glue, attach pieces to "truck."
Using colored paper and markers, create ice cream cone decorations. Connect using hot glue then hot glue decorations to "truck."
Add letter stickers, as desired. Using markers, add extra details such as lights, as desired.
Using hot glue, attach wide ribbon to top inside edges of "truck" to create straps.
SOURCE:
Amazon
Hello, World!
How Did You Find Us ?
In the Raleigh Kids Directory!
Post Your Spooky Events Here FREE:
Special thanks to Pixabay for allowing us to share your amazing work.
It's going to be a lovely day Rolesville!
Thank You for Stopping by The Raleigh Kids Directory
Come Back & See Us Again!
Top Tips to Transition Back to Work After Baby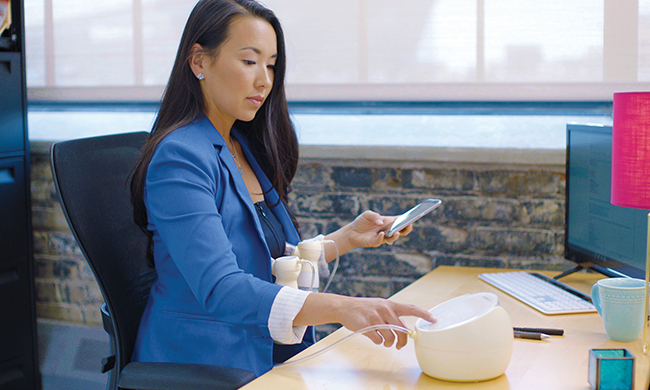 (Family Features) Many new parents spend hours preparing for the arrival of a new baby – reading books, seeking professional advice and consulting friends and family. However, in focusing on birth, they may not get to prepare for other big milestones, like the transition back to work.
According to the Bureau of Labor Statistics, more women are returning to work than ever before – more than 70% of women with children under 18 are in the labor force. However, data from the Centers for Disease Control and Prevention suggest new mothers may not be getting the support they need from health care providers, family members and employers to meet their breastfeeding goals.
"Parenthood is complicated on its own," said Melissa Gonzales, executive vice president of the Americas for Medela LLC. "Adding in a full workload is something that many new mothers take on within weeks after birth. With nearly two-thirds of moms going back to work after baby, there is a clear need to better the return-to-work transition for mothers in workplaces across America. There are easy ways for employers to simplify that process so parents don't have to choose between returning to work and continuing to provide breast milk to their babies."
Whether you are preparing for maternity leave, about to return to work after a baby or have already made the transition, the experts at Medela recommend considering these important workplace qualities:
Time and space. Employers are required to provide reasonable break time for an employee to express breast milk for one year after the child's birth. Employers are also required to provide a place, other than a bathroom, that is shielded from view and free from intrusion from coworkers and the public which may be used by an employee to express breast milk. If you are planning to pump, check to see if your office has a private space to do so, and ensure there are accommodations to allow you to properly clean and sanitize your breast pump.
Travel considerations. If you are required to travel for work, look into your company's existing policy on breast milk shipping and storage. With more women in the workforce, some companies include breast milk shipping as a benefit for women who have recently given birth who may need to travel.
Supportive resources. Some companies provide educational resources about continuing to breastfeed while working full-time. Ask if your employer provides resources to help you navigate the demands of breastfeeding, or if it provides access to virtual on-demand support such as a lactation consultant. See if your employer can connect you to another mom or parent who can help you or offer advice as you make the transition.
Other accommodations. As breast milk feeding becomes increasingly commonplace, companies are implementing policies to better accommodate working parents. Examples include extended parental leave, flexible hours, on-site child care and access to programs such as March of Dimes' Healthy Babies Healthy Business program and New Moms' Healthy Returns, a resource for employers created by Medela and Mamava.
3 Tips for Breastfeeding at Work
Returning to work after the birth of a baby demands organization and prioritization. This is especially true for parents who want to continue breastfeeding. Consider these tips when planning the transition:
Know your legal rights.Educate yourself on your federally protected rights so you can take a stand if your rights aren't respected. Employers in the U.S. are required to provide breastfeeding moms with a private place and reasonable break time to pump.
Bring a backup. Consider keeping a spare breast pump kit in your car or at your office, just in case you find yourself without the parts you need to pump, like storage bags. You may even consider an extra breast pump to eliminate the hassle of carrying one back and forth.
Reduce unnecessary stressors. Stress can affect your milk supply and make pumping more difficult. It can be a challenge to manage all the stressors, but finding a space at work that feels calm and peaceful can make a difference. Make signs so you're not interrupted, and schedule time on your calendar so colleagues know you're not available.
Learn more at NewMomsHealthyReturns.com.
SOURCE:
Medela
Hello, World!
Welcome to the Raleigh Kids Directory. We simplify the search for families to connect with local businesses by including all area services in one full color publication. Our publication caters to educational resources, camps, sports, child related activities, pampering for mom, and dads, and family events.
Contact us for more information: (919) 945-6135 or TheRaleighkidsdirectory@gmail.com
AROUND TOWN
GREAT HOLIDAY FINDS AT YOUR LOCAL MICHAELS

Cary
Small Pumpkin Patch
Kildaire Farm Road/Ten-Ten Road
KID YOU'LL MOVE MOUNTAINS
-DR SEUSS
Scroll Down for Hurricane Preparedness Tips
Busy Moms
We Have Resources for You
New Resource Guide
Find Some Time for Yourself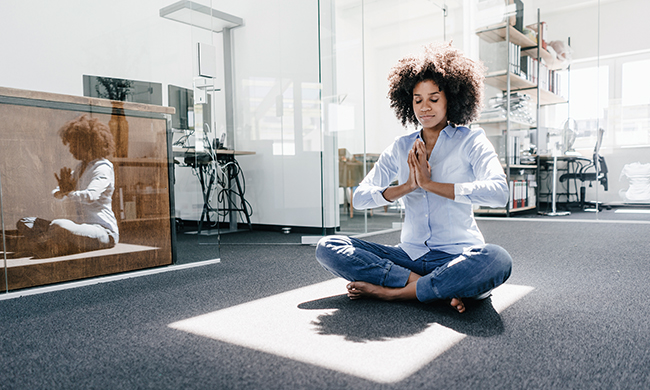 5 self-care tips to improve your well-being
(Family Features) Between hectic schedules, ever-growing to-do lists and caring for others, it can be easy to put self-care on the backburner. Committing to a healthy diet, getting adequate sleep, reducing stress, exercising regularly and unplugging from your devices can help keep you healthy, both mentally and physically.
Consider these self-care ideas from the sleep experts at Mattress Firm to help bolster your well-being.
Nourish Yourself
While eating well may seem like an obvious self-care tip, it's not always easy to change your eating habits or replace fast food and sweet indulgences with healthier options. However, properly nourishing your body with the right foods, like fish, leafy green vegetables and berries, can help you maintain a healthy weight, reduce your risk for diseases such as diabetes, improve your memory and reduce inflammation, among other short- and long-term benefits.
Get a Good Night's Rest
Getting a proper night's sleep – most experts recommend 7-9 hours for the average adult – can have a positive impact on how you feel both mentally and physically. Having both the proper routine – limiting caffeine and sugar intake before bed and reducing distractions such as TV or smartphones – and the right mattress can be key to ensuring your bedroom is the sleep oasis you need for quality rest. If you need help when it comes to selecting a mattress, the experts at a retailer like Mattress Firm can help you find the right mattress based on your sleep position or aches and pains from a wide selection of mattress sizes, features and accessories that won't break the bank.
Practice Relaxation Techniques
Whether you have a few spare minutes or an entire afternoon of free time, finding a quiet place to relax and practice meditation or yoga can help you reduce stress and anxiety, become more self-aware and create a sense of calmness during even the busiest of days. Try setting up a secluded area in your home (or office) where you can concentrate on your practice and really listen to yourself.
Unplug and Unwind
With 24/7 access to the internet, social media and television, it can be easy to create bad habits associated with the always-connected, smartphone-obsessed world. However, screens – and the blue light they emit – have been proven to negatively impact sleep and mental performance. Setting aside some time – aim for a couple hours in succession – each day to unplug from your devices and their distractions can lead to better sleep, productivity, emotional wellness and creativity.
Make Sure to Move
While it's important to take care of yourself mentally, taking care of your body can be just as important to provide peace of mind. Finding time each day to get in at least 30 minutes of aerobic exercise, whether it's a full-blown workout, a walk around the neighborhood with your dog or a bike ride to a favorite destination, can boost your mood, reduce stress and anxiety, and help keep your waistline trim. Find a regimen that works for you, be it multiple short active periods or one long gym session, and make it part of your daily routine for an easy way to boost both your physical and mental well-being.
Find more tips and ideas to take care of yourself at MattressFirm.com/blog.
Photo courtesy of Getty Images
SOURCE:
Mattress Firm
Hello, World!
Be Prepared When Natural Disaster Strikes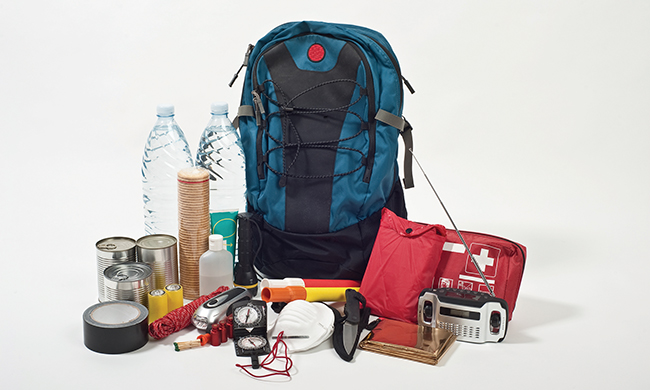 (Family Features) Emergency situations, especially those that pertain to natural disasters, can be difficult to recover from without proper planning, which is why it's important to take small steps from the start to help protect your family.
With the change of seasons comes an increased risk of weather-related emergencies. This fall, Clorox has partnered with the American Red Cross to encourage everyone to be "Red Cross Ready."
Consider these three actionable steps to get your household ready for an emergency:
Prepare a kit: At minimum, you should have an emergency kit assembled with basic supplies. Depending on the circumstances, you may need to evacuate versus remaining in your home, which will affect the amount of supplies you need. A good rule of thumb is a three-day supply if you are evacuating and a two-week supply if you'll be in your home.
Water: Keep one gallon per person, per day
Food: Stock up on non-perishable, easy-to-prepare items.
Disinfecting bleach: After a natural disaster, water may not be safe to drink. A few drops of an option like Clorox Disinfecting Bleach can be used to make water potable and can also help clean up mold and fungi from a buildup of excess moisture. Always pay close attention to the label to be sure you are following exact dilution instructions.
Flashlight (and extra batteries): Having a flashlight ensures that you're able to navigate in the dark if the electricity goes out. Always keep extra batteries on-hand to power your flashlight and other items you may need.
First aid kit: In cases of emergency, first-aid supplies are crucial to help keep family members as safe and healthy as possible. Make sure to stock the kit with things like bandages, gauze and antibiotic creams.
Multi-purpose tool: Tools with multiple functions can be used for everything from cutting wire to opening bottles.
Sanitation and personal hygiene items: In addition to disinfecting bleach, it's important to keep things like moist towelettes, garbage bags and plastic ties for personal cleanliness.
Make a plan: Discuss how to prepare with your family or household members and talk about the best ways you can respond to the types of emergencies that are most likely to happen where you live, learn, work and play. Identify responsibilities for each member of your household and how you will work together as a team. Practice as many elements of your plan as possible.
Be informed: As an emergency is unfolding, normal communication systems like phone lines may be damaged or overloaded by call volume. Consider downloading smartphone apps such as the Red Cross Emergency App for customizable weather alerts, the "I'm safe"feature and other resources. It provides instant access to information for handling common first aid emergencies. You can also get trained in first aid and CPR so you'll know what to do in case emergency help is delayed.
After a natural disaster, a safe and healthy recovery is key. Listen to local authorities and take safety precautions in case of storm aftershocks. Only use cellular or landline phones to report life-threatening conditions, keeping lines open for emergency responders. Return to your home only when authorities advise it's safe to do so, making sure to also have photo identification to prove residency.
Learn more at clorox.com/redcrossready.
Photo courtesy of Getty Images
SOURCE:
Clorox
Hello, World!
A Creative Twist on Halloween Carvings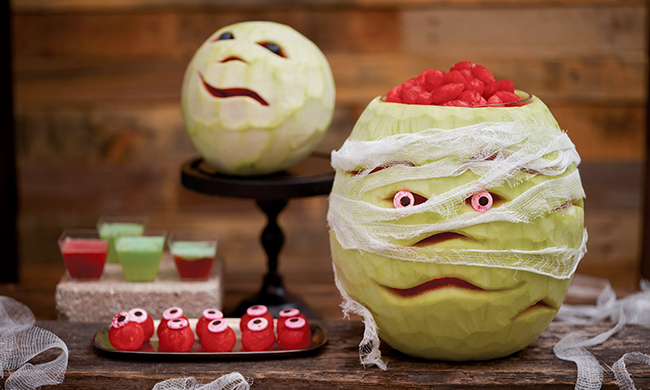 (Family Features) When it comes to Halloween, carving the same pumpkin designs each year can become routine. This year, save a pumpkin and carve your spooky masterpiece into a watermelon instead.
Nutrient-rich watermelon can be a healthy alternative to other sweet treats full of added sugar during Halloween festivities as it's a source of vitamins A and C as well as the antioxidant lycopene and the amino acid citrulline.
Because they are made up of 92% water, watermelons can be an effective way to stay hydrated during trick-or-treating, and creations like a Mummy or Jack O'Melon can help satisfy sweet cravings while keeping friends and family members frightfully delighted.
To get started, consider these carving tips and tricks:
To make cutting and slicing easier, the watermelon should be at room temperate when carving.
Cut a small, thin, flat piece from the bottom of the watermelon to provide a stable base for carving.
Draw the design on the watermelon rind with a dry-erase marker before cutting. If you make a mistake, this can make it easier to wipe off.
Use a sharp knife with a pointed tip for easier, cleaner cuts. Consider a paring knife with a smaller tip for ease of detail.
Blend scraps of watermelon that are too messy for dicing or slicing to create an easy juice.
For more watermelon carving ideas, visit watermelon.org.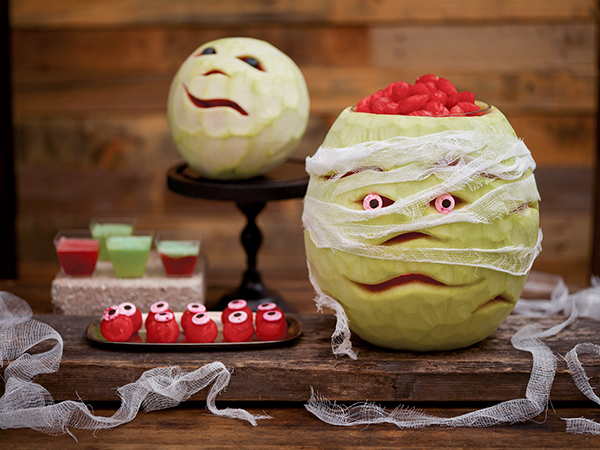 Mummy
Supplies and Tools:
Watermelon
Cutting board
Kitchen knife
Dry-erase marker
Paring knife
Melon baller
Scoop
Vegetable peeler
Cheesecloth or gauze
Straight pin (optional)
Battery-operated candle or light
Small bowl
Blueberries or bloody candy eyes
Toothpicks, pins or glue
Wash watermelon under cool running water and pat dry.
On cutting board, place watermelon on its side and use kitchen knife to cut off 1/4-1/2-inch of rind from bottom to provide sturdy base, being careful not to cut too deep into white part of rind. Cut 1-2 inches from stem end to create opening for bowl to be added.
Using dry-erase marker, draw eyes, nose and mouth, along with wavy slits around carving. Use paring knife to cut them out, being sure to cut through to red flesh to let more light flow through.
Use melon baller to hollow out inside of watermelon. Reserve watermelon balls. Use scoop to remove remaining watermelon.
Using vegetable peeler, remove green skin off outside of watermelon, similar to peeling cucumber.
Wrap thin strips cheesecloth or gauze around mummy carving and secure with straight pin, if needed.
Place battery-operated candle or light inside carving and fit small bowl into top of carving. Trim away excess rind to make bowl fit securely.
Fill bowl with melon balls. Attach candy eyes or blueberries using a toothpicks, pins or glue.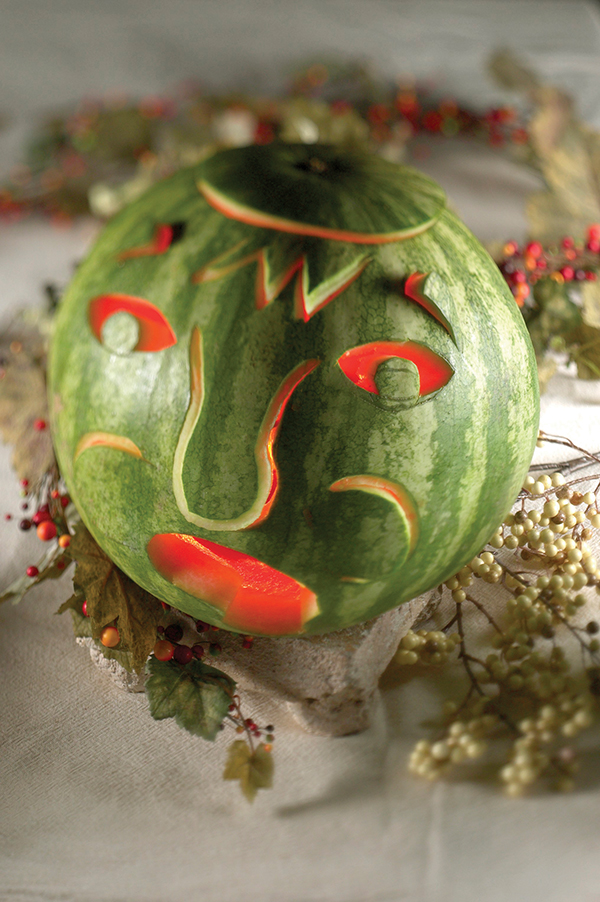 Jack O'Melon
Supplies and Tools:
Knife
Round watermelon
Melon baller
Dry-erase marker
Toothpicks (optional)
Battery-operated light
Using knife, cut thin slice from bottom of watermelon to provide stable base.
Cut circular piece of rind from top of watermelon big enough to reach into and remove flesh. Carefully remove top section and reserve for use as "lid."
Remove flesh from inside watermelon using melon baller, reserving melon balls for snacking. Hollow out remaining watermelon flesh and use blender to juice scraps and excess juice.
Using dry-erase marker, draw outlines of eyes, nose, mouth, hair, ears and other features on side of watermelon. If mistake is made with marker, wipe off using paper towel to start over. Following outlines, carve features into watermelon and remove excess rind.
Safe, battery-operated light can be firmly placed inside watermelon to provide haunting glow.
Place circular piece of rind back on top of watermelon.

SOURCE:
National Watermelon Promotion Board
Happy Days in Wake Forest!
Want to Increase Your Business?
List it Here!
Contact Us for Details: Theraleighkidsdirectory@gmail.com
Grab a FREE Copy of the Raleigh Kids Directory for the Best Apps for Moms & Dads!
Making the Back-to-School Transition Easy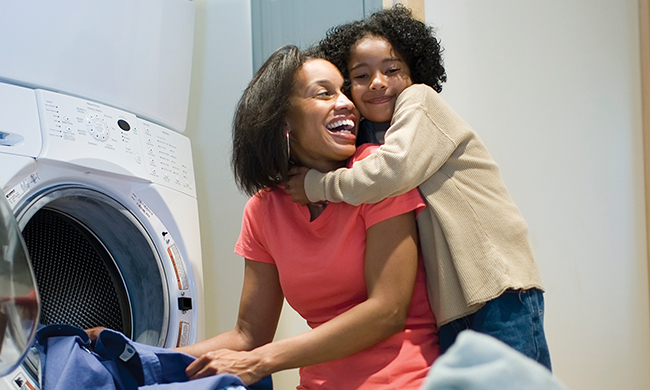 (Family Features) It's time to get your household organized for another school year and all that comes with it.
Whether your child is headed off to kindergarten or going away to college, these useful tips can help make the transition back to the regimented school year easier and get your busy household organized for the upcoming season.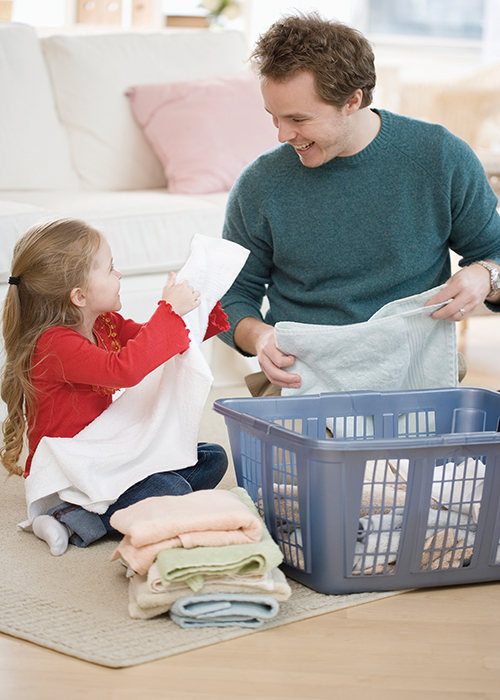 Kindergarten
Tour the school. It is important to visit the school with your kids so they can get familiar with their new environment.
Meet the teacher. Introduce yourself to your child's teacher and discuss the best ways to communicate with him or her throughout the school year. Some teachers prefer to keep the conversation going through email while others are more casual and utilize phone calls or in-person meetings.
Elementary School
Get into a routine. Set your kids' sleep schedules back to "school time" at least two weeks before the first day.
Get your kids involved in sports or other activities they can do after school to keep them active. An option like 'all Free & Clear Liquid Detergent can help you remove stains while still being gentle on skin.
Middle and High School
Have a conversation about technology. In this day and age, it's nearly impossible to avoid tech. Many students probably have schoolwork that requires use of the internet. It's important to have a conversation with your children about reducing time spent on their laptops to educational purposes during the week.
Keep track of everyone's schedule. There are plenty of free family calendar applications available for smartphones and other devices that can help you keep up with all members of the family and stay organized.
College
Simplify the laundry routine. When it's your child's first time living on his or her own, you'll want to do everything you can to make things easier. Consider detergent pacs like 'all Free & Clear Mighty Pacs Laundry Detergent, which fights tough stains while also being dye- and perfume-free, hypoallergenic and gentle on skin.
By implementing some of these simple tips, you and your kids can look and feel your best, setting up a seamless, stress-free transition back to the school year. Find more information at all-laundry.com.
Photos courtesy of Getty Images

SOURCE:
'all
Hello, World!
What Are Our Customers & Advertisers Saying:
Raleigh Kids' Directory
#Kid Life